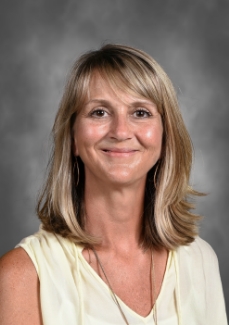 Phone: (610)626-9168
Email:
Degrees and Certifications:
BS Elementary Education MS Elementary Education
Ms.

Christine Trickel

Welcome back to school! I am so happy to have each of you in my homeroom. This year is going to be packed with learning! You will see your children become readers! We will cover many topics in Math like place value, even and odd, addition/subtraction facts up to 20, measuring, regrouping and much more. Our classroom will be a community of thriving learners. We will be talking all year about the Power of YET! Making mistakes is an important part of learning and not being able to tackle a task with success YET gives a learner goals.

Each night there will be homework. The purpose of homework is for your child to practice what we learned in school that day. I ask that you spend time at the end of your day checking their homework and signing their homework books. Coming prepared each day helps children start their day off on the right foot. If you have any questions, please feel free to send in a note or email me at ctrickel@upperdarbysd.org.
Specials For Room 120

Day A – Music

Day B – Art

Day C – Library

Day D – Gym

Every Thursday we have Computer Lab.
Upcoming Events

Second Grade Art Night- October 23rd from 6PM to 7PM - All second grade families are welcome!

Red Ribbon Week - October 28th thru November 1st

Each day will be a different way to show our support for living healthy life styles.

Home and School Bingo Night - October 25th at 6:30

Fall Festival - October 31st at 1PM Students should bring their costumes to school that day if they are participating in the parade. If you don't want your child to participate, please let me know in advance.
CLASS HOMEWORK

Each week homework is generally the same.

Spelling - A menu will come home each week. Choose one assignment each night. Parent signs the bottom and students return the completed assignments on Thursday. This will start coming home the week of 9/9/19. I will do it with them the first week.

Some nights I will send printing practice home. This year we will be teaching cursive. It's important that students understand spacing, grip, and neatness so that they can make the shift from printing to cursive.

Math - worksheet each night (Monday through Thursday)

Read 10 minutes each night