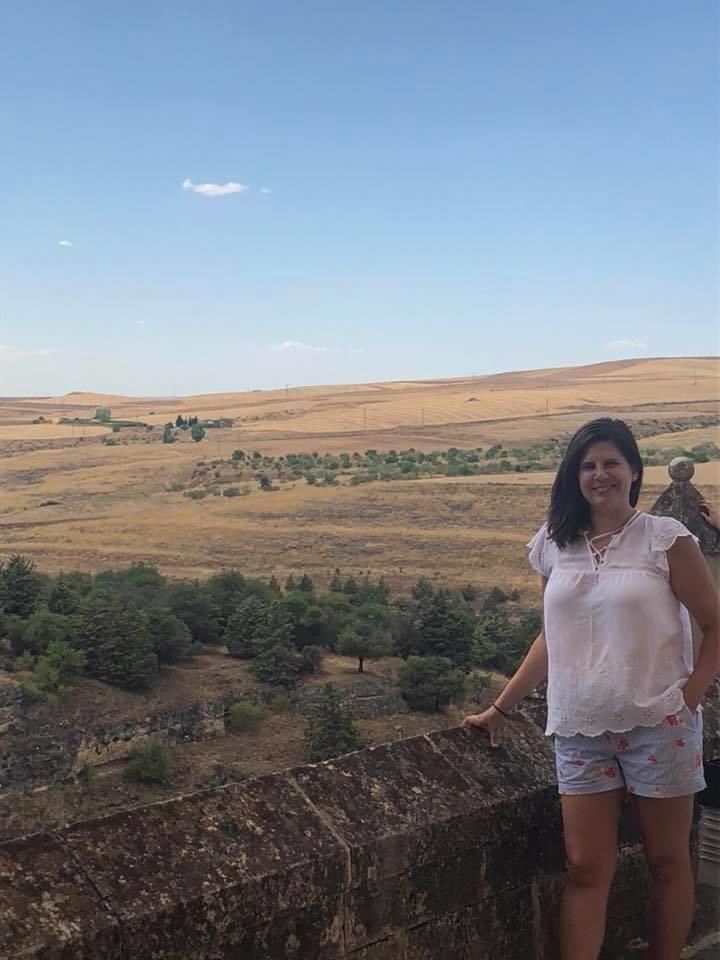 Phone: (610) 626-9168
Email:
Degrees and Certifications:
BA in Elementary Education MED in School Counseling
Miss

Baran

I have been teaching for 17 years, 15 of those years at Garrettford in 4th grade. I went to Kutztown University and graduated with a BS in Elementary Education. I got my MED in school counseling at West Chester University. Currently, I'm pursuing my second MED in Educational Leadership at Holy Family University.

Some of my favorite things are volunteering with rescue dogs and animals, kickboxing, Starbucks, reading, yoga, baking, cooking, Halloween, and traveling. I went to Spain last summer and it was amazing! This summer I visited my brother in Charleston and went to Savannah for the first time.

I have a 11 year American bulldog/ Pitbull Terrier named Sammie. She looks like a jumbo Boston Terrier. I'm sure my class will see lots of pictures! ha! I adopted her and can't say enough good things about adopting a pet.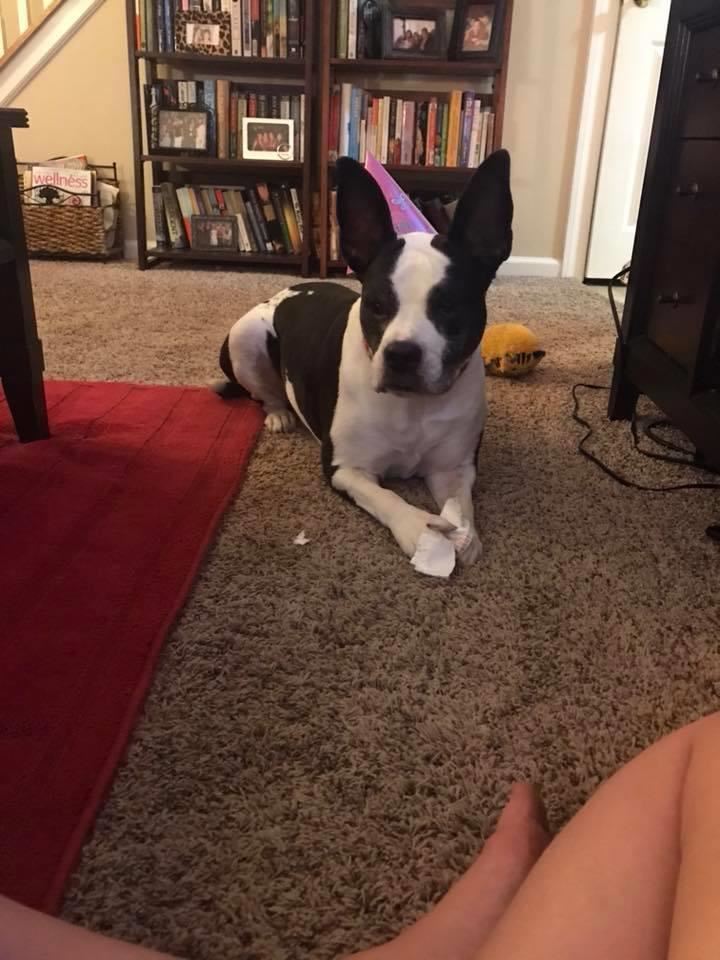 Phone: 610-626-9168
Email:
Degrees and Certifications:
Miss

Baran

Welcome To 4th grade!!

I love the beginning of the year when we learn all the rules and procedures of 4th grade. I think we are off to a great start! Lots of new and exciting changes for this year! We have a new reading program with great stories the kids will enjoy. We are now switching classes. They will have ELA with me and go to Room 204 with Mrs. Kelly for Math. We also switch for science. I think the kids will enjoy moving around.

Hope to see you at Open House on Thursday, 10/3/19!

Most up to date information will be sent in an email.
All Categories
Unassigned
Select Month
January
February
March
April
May
June
July
August
September
October
November
December
Select Year
2018
2019
2020
2021
Filter
Daily Schedule

9:00-9:15- Morning Meeting

9:15-10:50- ELA

10:50-11:35- Lunch

11:35-12:35- Math

12:35-1:05- Reading MTSS

1:05-2:05- Science/SS (snacktime)

2:05-2:40- Writing

2:40-3:10- Specials

HOMEWORK POLICY

Students have HW daily.

They should be reading 20 minutes every night and filling in reading log.

Spelling HW is always a packet. Cursive sheet is Thursday's HW. Writing in cursive is not mandatory except for this sheet to get practice. However, I encourage them to try when doing spelling.

Fluency Folder- We do together in class on Monday. Then it is HW Tuesday through Friday. We have fluecny folder for 4 weeks in a row, then 2 weeks off then it repeats. The fluency graph is done in class

Math HW- usually a page in the practice book or a reteach worksheet which explains the skill learned. We don't have math HW if we have a test.

Muliplication Logs - optional but students are rewarded if completed and signed on Friday.

I understand HW can be challenging at times, but it really helps 4th graders learn organizational skills, responsibility, and independence.

IF they miss an assignment , regardless if they leave it at home or don't do, a HW alert will go home. This must be signed and returned with missed HW.

After 3 missed HW's they come up to do at lunch recess and it some cases are assigned a HW buddy to help them pack up if this is why they don't have HW.

They love earning money so there are many opportuniites for extra credit!

We keep track of completed HW on a HW Hero chart. Every week of completed HW is a sticker on the chart. Every 3 stickers , students can to pick a prize or a pass.

CLASSROOM ECONOMY

I do a classroom economy every year for my classroom management. Students will use real life skills and math skills every day in class. Some important components of this program are:

Jobs- students apply for one and receive monthly salaries.

Rent- Students pay $100 rent on their desk. They can also save up their money and pay off their desk for $300. They will get a deed of their desk to keep. Students use their salary and bonuses to pay rent. Anything left over can be used at our auctions or they can save.

Bonuses- students will receive bonus money for turning in HW all week, good behavior, participating, doing extra credit, and many other ways posted in our room.

Fines- student receive fines for poor behavior, not working quietly, not turning in HW, and other fines are listed in classroom.

Auctions- We have a silent auction monthly where students use their auction paddle to bid on fun prizes. Please send in any donations for our auctions! Used toys, books, or games make great rewards!

Students will be acknowledged at the end of the year for saving the most money.

FRIDAY FOLDER

Friday Folders are a red folder that goes home on Friday. Students have papers in there that need to either get signed or kept at home. Their spelling test will be in there and their Highlights of the Week. Both of these need to be signed.

Folders are due Monday, but can also turn in on Tuesday.

SCHOLASTIC BOOK ORDERS

We do Scholastic Book Club monthly. We earn free books for our classroom. Please only send in checks or a money order. You can also order online using the code DWNG6.

Our first book order is due Wednesday, 9/26/18