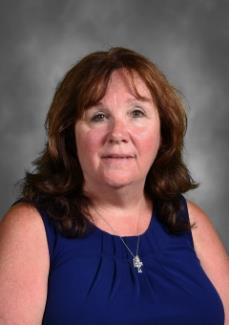 Phone: 610-626-9317 Extension 4462
Email:
Degrees and Certifications:
Bachelor's Degree in Psychology and Master's Degree in Education with a certification in Special Education and Language Arts from Widener University.
Ms.

Patricia Donnelly

BHMS Mission Statement

As a teacher at BHMS it is my mission to develop life-long learners and to stimulate the intellectual, social, emotional, and physical potential of every student. I believe in creating a challenging environment in which students can make a successful transition from elementary school to the demands of high school and beyond. I will foster the opportunity for each student to develop:
A positive self image based on success in academic accomplishment and a maturing means of handling social and emotional issues;
An understanding of their individual responsibilities in the school community and in a democratic society, in general;
The ability to consider the rights and needs of others;
A desire to preserve and maintain the environment which sustains life on Earth, as well as to contribute to a positive school and community environment;
The interpersonal skills necessary to work productively in groups;
Skills in critical and creative thinking, problem solving and decision making;
An understanding of the relevance of academic disciplines to daily life;
An appreciation of art, music and physical well being;
The value of communicating ideas and beliefs clearly, accurately and appropriately.
Finally, one of my most important goals is to help my students become life long learners.
I look forward to working with you this year.
Expectations for Student Learning
In accordance with our "Mission Statement" and "Expectations for Student Learning" at Beverly Hills Middle School, students will be evaluated on their ability to achieve specific academic expectations.
The BHMS student writes effectively.
The BHMS student reads with understanding.
The BHMS student listens actively.
The BHMS student speaks effectively.
The BHMS student conducts research using a variety of media.