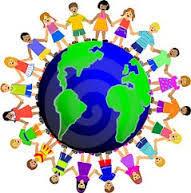 Phone: 610-626-9317
Email:
Degrees and Certifications:
BSED--West Chester University, 1994 MAED--Gratz College, 2005
Ms.

Laurie Gallagher

Welcome to Sixth Grade Language Arts. My name is Ms. Gallagher and I am thrilled to be starting my 19th school year at Beverly Hills Middle School. Sixth grade is such an exciting year filled with academic, social, and emotional growth. If you have any questions or concerns, please feel free to email me at the following e mail address or text me. I will do my best to respond to you within 24 hours.


lgallagher@upperdarbysd.org.


484-452-3076
Agenda for 3/9-3/13/20

"Langston Terrace "

by: Eloise Greenfield

Analyze the elements of Fiction

Making InFerences, Drawing Conclusions and Characterization

HOMEWORK

Study Island: ELA 6th grade Reading sections for 25 minutes (3x a week)

Please see my webpage for Study Island Log-in directions

Early Out is 3/12/20-Students will be dismissed at 1pm.

End of the 3rd quarter is Friday, March 27th.

Please take advantage of my after school hours to visit with me, find out your grade, and or complete missing work.

I will be be available Tuesday and Thursday after-school for help and or make-up work. My hours are 2:45 pm to 4pm, Please send me an e mail (lgallagher@upperdarbysd.org) if your child is interested in staying.

Parents--Please refer the the U.D.S.D Code of Conduct.
All Categories
Unassigned
Select Month
January
February
March
April
May
June
July
August
September
October
November
December
Select Year
2019
2020
2021
2022
Filter
All Categories
Unassigned
Autobiographical Narrative
Select Month
January
February
March
April
May
June
July
August
September
October
November
December
Select Year
2019
2020
2021
2022
Filter