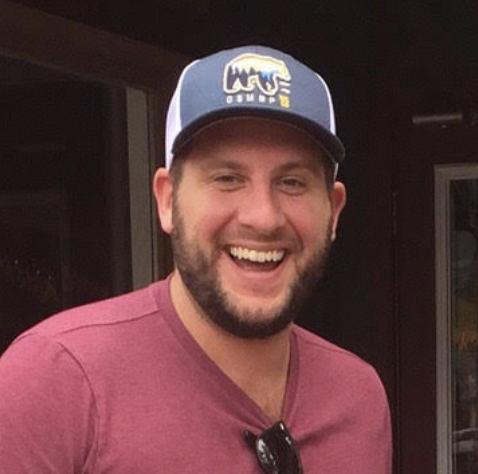 Phone: 484-452-4176
Email:
Degrees and Certifications:
Bachelors Degree in American Studies from Penn State University Currently pursuing Master's of Education from Cabrini University
Mr.

Joseph Bartley

Welcome to Mr. Bartley's 7th Grade Social Studies class!

My Teacher WebPage will be used as a platform to keep parents and students informed on what is happening in class. In conjuction with my Teacher Webpage, parents can stay up to date on our progress in Social Studies through our digital classrooms on Class Dojo and Google Classroom (parents and students should have received invitations to join via e-mail on 9/10/2018).

Access to our Google Classroom - www.classroom.google.com (Students should email me for access code to join)

Access to our Class Dojo - www.classdojo.com (Parents and Students should email me for separate access codes to join)
Please view the following links if you would like to sign up for Fall Conferences on 11/19 and 11/20!

Early afternoon (12:30-3:00pm) meetings sign-up for 11/19 and 11/20

https://www.signupgenius.com/go/70a084eaaa62aa5f94-mrbartley

Evening meetings sign-up for (5:00-8:00pm) 11/19 and 11/20

https://www.signupgenius.com/go/70a084eaaa62aa5f94-evening
Standards and Expectations for Chapter 4 (10/31 - 11/16)

SWBAT (STUDENTS WILL BE ABLE TO)

Standard - 7.1.7.A

Explain how common geographic tools are used to organize and interpret information about people, places, and environment.

Standard - 7.1.7.B

Explain and locate places and regions as defined by physical and human features.

Standard - 7.3.7.A

Describe the human characteristics of places and regions using the following criteria:

Population
Culture
Settlement
Economic activities
Political activities

Standard - 8.1.7.A

Demonstrate continuity and change over time using sequential order and context of events.

Standard - 8.1.7.B

Identify and use primary and secondary sources to analyze multiple points of view for historical events.
About the Course

The 7th grade social studies is a course in which students take an interactive survey of the beginnings of the human story. Through examination of historical events and as they explore the great early civilizations of Egypt and the Near East, India, China, Greece, and Rome. Students will discover the secrets of these ancient cultures that continue to influence the modern world. By linking the past to the present, students develop an appreciation of and understanding of ancient cultures.

Timeline of History

Early Humans & the Rise of Civilization
Ancient Egypt & the Middle East
Ancient Greece
Ancient Rome

Responsibility & Preparation

Come prepared with all the required materials for the day. Don't be late!
Be respectful of all classmates. There will be no tolerance of disrespect or bullying of any kind. All school rules will be followed.
Work should be turned in on its due date. Late work will lose points on a per-day-late basis.

Policy for Absences & Grades

Work assignments will be updated weekly (warm-ups/exit cards, in-class assignments, participation, and assessments). Please check grades regularly and feel free to ask me any questions that you might have about a particular grade.

If you are absent, you are responsible for completing your make-up work

If you know you are going to be absent beforehand, you should ask me for your make-up work before the absence.

This can be done before or after school or via e-mail.

Electronic Device Policy

Electronic devices should not be out during class, unless otherwise instructed by the teacher or with permission.