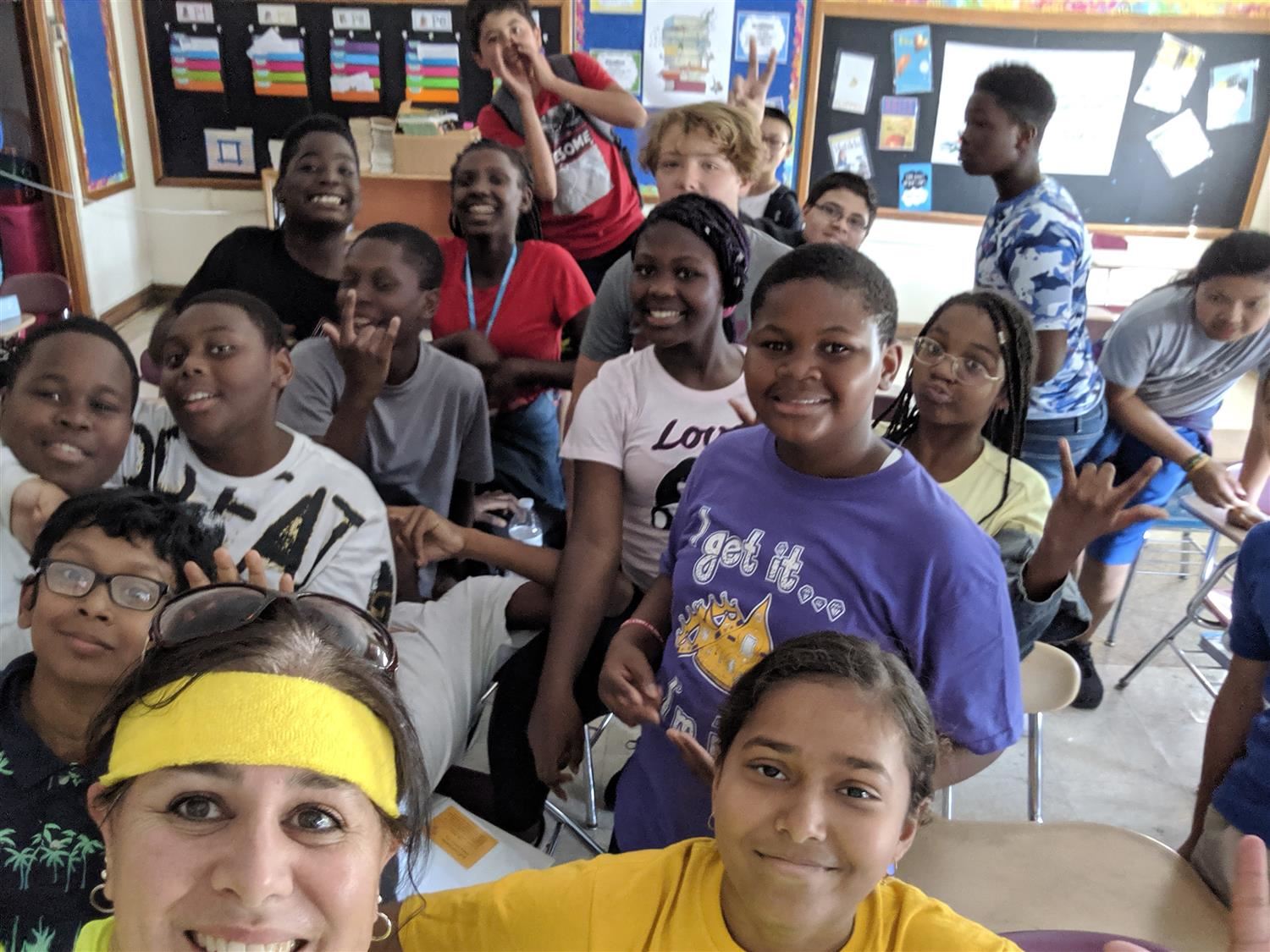 Phone:
Email:
Degrees and Certifications:
West Chester University Bachelor of Science in Education, Grades K-8 Masters of Education in Literacy Reading Specialist Certifcate, Grades K-12 English Language Learners Certificate, Grades K-12 Secondary English Certification, Grades 7-12
Ms.

Nicole Poletto

Hello BHMS Royals!

Welcome to the 2019-2020 school year!

I am so excited to spend another year as part of the BHMS family. This is my 20th year teaching, and since I've worked in several districts and schools, I feel that I am qualified enough to say that BHMS is truly a remarkable school!

A quick snap-shot of me: I live out in the suburbs of Chester County and enjoy talking to the kids about the differences between where I live (think cows!) and Upper Darby. I love to read and I work part time as a bookseller at a local bookstore. I have 3 kids- a HS Senior, a HS Freshman, and a 6th grader. So I am knee-deep in the "Wonder Years" our kids are going through! Upper Darby has such a strong community! I truly feel privileged to be a member of it. I am committed to helping our students become well-rounded, confident, and effective members of our neighborhood.

I always welcome any input or questions from you. Please do not hesitate to contact me about your student. Email is the quickest and easiest way: npoletto@upperdarbysd.org

You may also call or text me at my Google Voice number (484) 401-9930. I will not be able to answer your calls during the school day, but if you leave a message, I'll return your call as soon as possible. You can also text anytime. Also, if you make any changes to your contact information, please let me (or the Office) know as soon as possible. We want to make sure that we have the information we need to contact you if the need arises.

I look forward to working with you to ensure that our BHMS kids have a wonderful year full of learning and growth. The three most important components of success are Home-Family-Student. Together we can achieve anything!

A few quick reminders as we start the year:

**Students are not permitted to recieve calls or texts during instructional time. During this time, your child's phone will be away. If you have time-sensitive information that you need your child to receive right away, please call the BHMS Office at (610) 626-9317 and we will ensure that your child gets your message as quickly as possible.

**Students must follow the BHMS Dress Code at all times while in the building. As a quick reference, hats, hoods, doo-rags, and head coverings (other than for religious purposes) are not permitted. Open-toed shoes, belly shirts, and clothing with holes and tears in them are also not permitted. Please see the BHMS Handbook for further information about the Dress Code.

Some NEW Extra-Curricular Opportunities for Students:

**The 2020 Reading Olympics titles are out and you can find the link to the Middle School list here. There is a copy of each title in Room 114. Students who are interested in participating in the RO, may borrow one book at a time. Sign-up information will be coming home by the end of September.

** We will be starting a Geography Club here at BHMS. This club is designed to inspire and reward students' curiousity about the world. The work that the club does during the year will cumulate with a school geography bee. The winner will go on to compete in the County Geography Bee and winners will move on to the state and regional levels. More information will be coming home about the Geography club by the end of September.