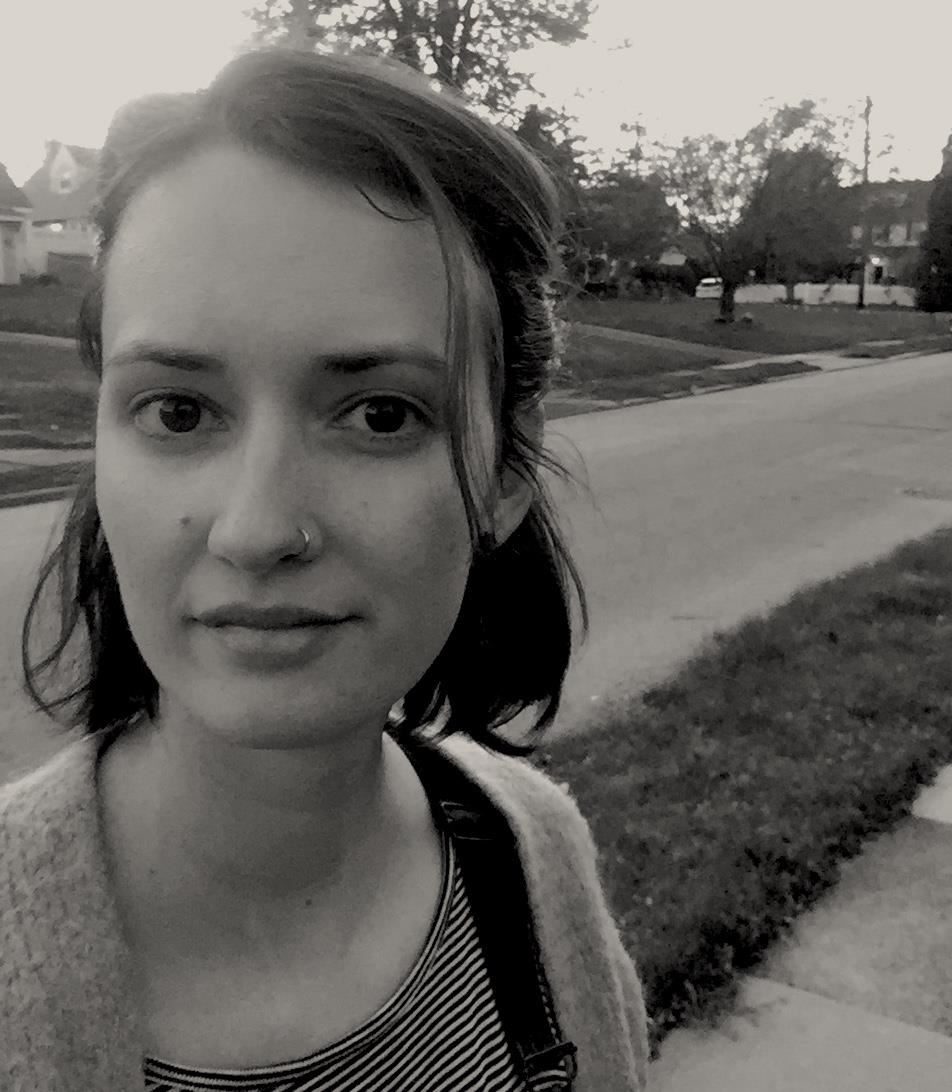 Phone:
Email:
Degrees and Certifications:
Ms.

Elizabeth Kerr, Art Teacher

I have lived in Drexel Hill for over three years now and have been lucky enough to work at Drexel Hill Middle school for almost two! I currently teach 7th and 8th grade general art classes as well as the 7th grade advanced elective course.

I believe that there is a little artist inside everyone (even you, Parent, who just said to yourself "I can't draw") and there's nothing more rewarding than proving that to students every day. I believe that art is a process to be experienced, not just a product that's "good" or "bad." I believe more in self-respect and self-awareness than natural talent and strive to teach students how art allows them to creatively connect with themselves and the world around them.

In 7th grade our focus is on the most basic tools an artist has, the Elements of Art (such as line, shape, color, value, form, texture, and space), while in 8th grade we expand our toolbox to include the more abstract Principles of Design (such as repetition, contrast, movement, proportion, balance, variety, and unity). For the 7th grade advanced elective our goal is to explore as many avenues of self-expression as possible through a variety of 2- and 3-dimentional media, much of which many students have not yet been exposed to.

Now more than ever, art-making can be a way for us to escape, to feel grounded, to express and provide an outlet for the many emotions we may be feeling. It is a time for us to have compassion for ourselves, and to that end, art is a fabulous teacher.

(I'll be posting student artwork and other materials shortly, so come back soon!)
Interim Grades for 4th Marking Period

Interim grades will be posted today (5/13) in the Home Access Center. Instead of traditionally receiving a number grade for art class, students will see a letter grade. "O" for Outstanding, "S" for Satisfactory, and "N" for Needs Improvement.

Students who have questions about their grades or who want to see if they're missing any assignments can look in HAC or Schoology.

Please reach out with any questions!

8th Grade General Art

Week 6 is all about the Principle of MOVEMENT. How does an artist direct our eyes through an artwork, or show us that something is moving, or actually make an artwork move?

7th Grade General Art

Week 6 is all about the Element of FORM, taking what we know about shapes and adding another dimension to make them 3D!