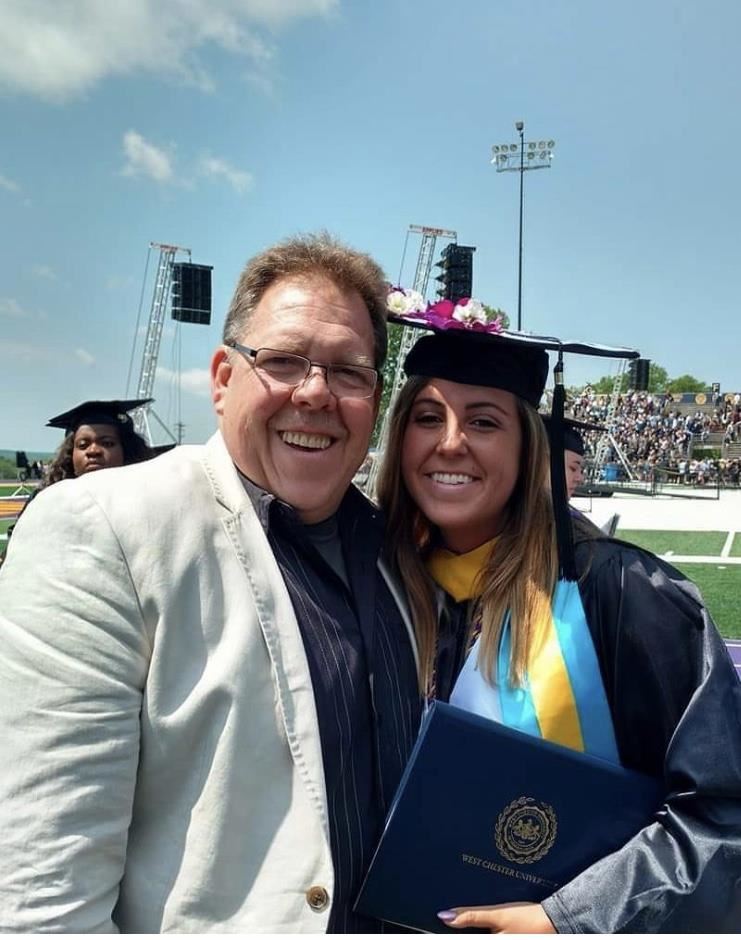 Phone:
Email:
Degrees and Certifications:
Education St. Joseph's University, Philadelphia, PA ● Master of Special Education with a concentration Applied Behavior Analysis and the Autism Endorsement West Chester University, West Chester, PA ​- Undergraduate August 2013 - May 2017 ● Bachelor of Science in Education ○ Majors: Early Grades Preparation and Special Education; Reading minor ● Graduation - May 2017 Certifications Early Grades Education (PreK - 4th) Special Education (PreK - 12th)
Miss

Taylor C. Goerlach

MEET THE TEACHER: Autistic Support 12th/13th Grade

Hello caregivers! My name is Ms. Goerlach and I am thrilled to be your scholar's teacher. This is my third year teaching and my first year here at UDHS! You can rest assured that I am coming fully prepared to engage your children in one hundred and seventy-five days packed with learning, adventure, inquisition, and most importantly, fun! I can not wait to see what these next few months have in store for all of us, but I want to make sure that you know this is an educational journey for both your children and myself. I am looking forward to meeting and working with each and every one of you.

Before I get started telling you about my goals for my time here, I would like to tell you a little bit about myself. I am from a small town called Ridley Park, located right outside of the city of Philadelphia, Pennsylvania. I am the eldest sibling, but my sister Alexa is only three short years behind me (yet about 12 inches taller than me). I also have a dog named Bella; she is a golden labrador retriever. I am a lover of anything Disney and Dr. Seuss related. I committed to West Chester University to fulfill my dream of becoming a teacher and have obtained my Bachelor of Science in Early Grades and Special Education with a minor in Reading. I have since moved on to graduate school, where I am working on earning my Master of Science in Special Education with a concentration in Applied Behavioral Analysis as well as my certification in Autism Studies from St. Joseph's University!

Which brings me to you and your amazing scholars! I am so excited to get into the classroom with your students and dive into this learning experience together. I absolutely love teaching, and equally so, I love learning. It is my mission to instill that same passion for learning in every student I come into contact with. I hope that my passion for my profession spreads to my students and helps them to become lifelong learners. Although I am a teacher, I am always learning new things from my students. I hope for the classroom to be a place of mutual learning and mutual respect, hard work, kind words, challenges, and successes. I know that each of your scholars is coming into the classroom with different thinking and learning styles. It is my job as the teacher to work with each of the scholar's unique strengths and challenges to help them grow as a learner, a person of good character, and a successful community member. Please let me know if you have any questions, comments, or concerns. It is very important to me that we keep the lines of communication open. I am always reachable by phone or email! I am looking forward to an enriching year!

A few of my favorites:

color: purple, teal, pink

season: summer

food: peanut butter

book: Where the Wild Things Are

sport: hockey (Go Flyers!)

hobby: reading, traveling, cooking, working out

Email: tgoerlach@upperdarbysd.org
Announcements: HAC and Schoology
To view course activities & assignments for your student:

Acquire your child's Schoology Parent Code (a unique code per child)

If you have not received an email with your child's code, contact one of your child's teachers.

To check your student's grades:
2019 Polar Plunge!

Consider sponsoring a student plunger! Joining our Upper Darby High School team is of no cost to you, but each plunger must raise $35 in order to participate on the day of the plunge!