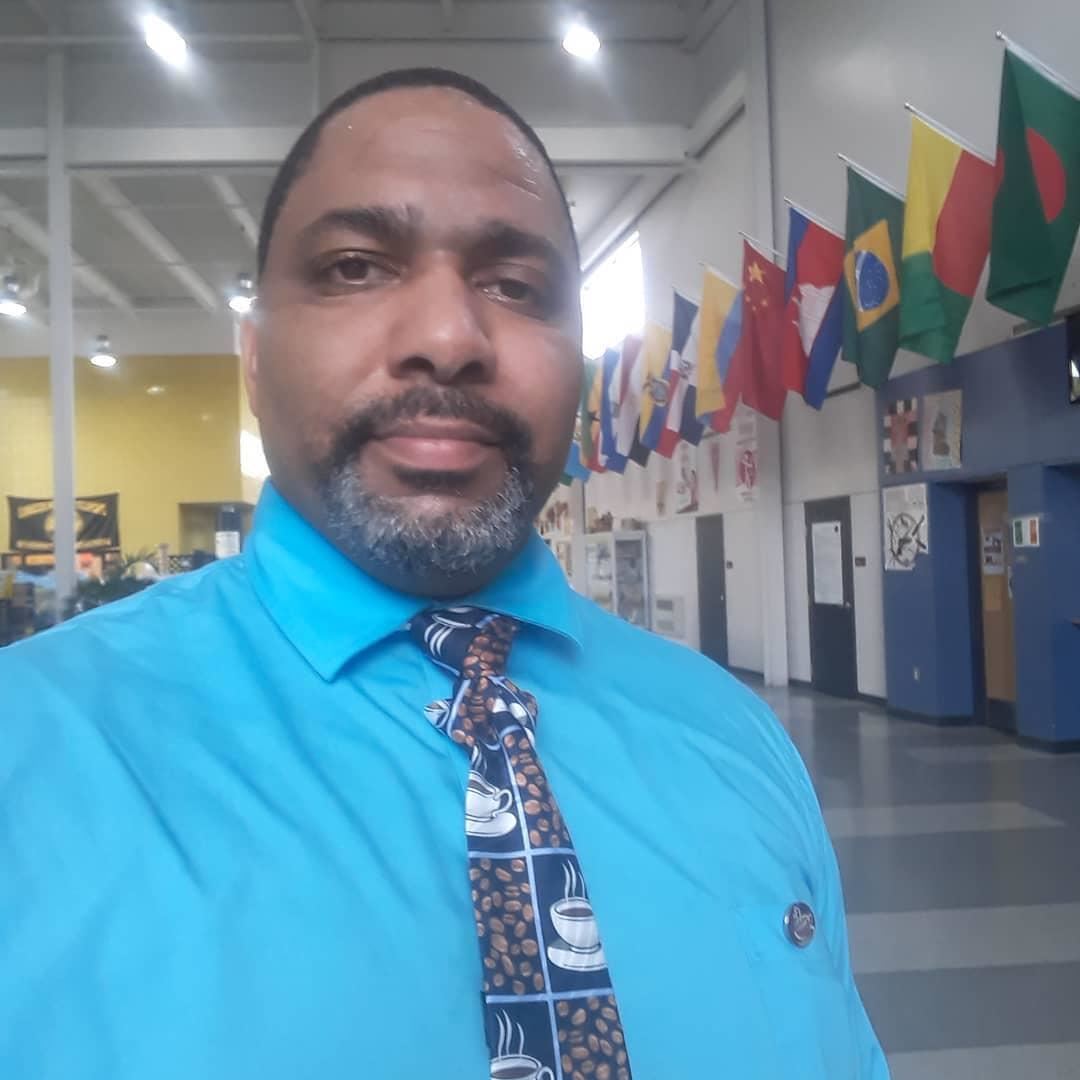 Phone: 757-561-0702
Email:
Degrees and Certifications:
Baccelaureate Degree in Individualized Studies Cum Laude Main Area of Study: Instrumental Music Education Undeclared minors in Health, Physical Education and Recreation as well as Military Science
PreK through 12 Music PreK through 12 Health and Physical Education 4-6 English 4-6 Civics 4-6 Science 4-8 Mathematics 7 & 8 Science (score obtained) 7-12 Mathematics (temporary, seeking permanent)
Water Safety Instructor Lifeguard Instructor CPR & First Aid Instructor Babysitting Instructor
(From left to right: My oldest son, Kyle; me; my middle son, Amir; my youngest son, Cameron; my fiancé, Alexis; my daughter, Cadence.)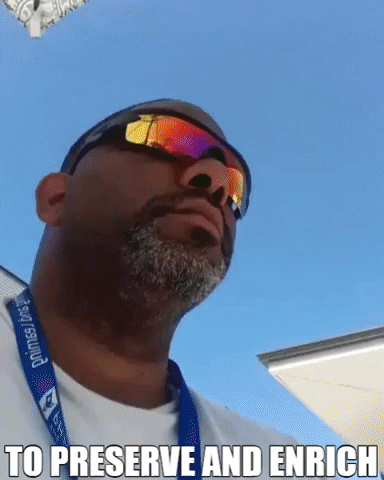 Mr.

Thurston-Perry M. Moon, Mathematics

Thurston Moon was born in Latrobe, Pennsylvania to a mother who worked as a nurse and an English teacher for deaf, blind and disabled children and a father who began working in construction after returning from service in Vietnam. His early years were spent in West Philadelphia before his mother, now separated, relocated first to Gloucester County, Virginia, and then the City of Hampton, Virginia. Mr. Moon is a product of Hampton City Schools (a public school district in Virginia) and graduated from Virginia State University with a Baccalaureate degree in Instrumental Music Education. Mr. Moon, currently certified to teach in both Pennsylvania and Virginia in subjects ranging from Music, Science, Health and Physical Education and Mathematics, has worked as a music teacher in public, private and charter schools, and has taught math and science at the middle school level. Mr. Moon's previous positions of employment include enlistment in the United States Coast Guard, Director of Aquatics at the West Philadelphia YMCA, Director of Bands at Surry County High School (Surry, VA), and Local Campaign Manager with the 2008 Barack Obama Presidential Campaign.

In addition to currently serving at Upper Darby High School, Mr. Moon coaches swimming and serves as a head lifeguard each summer with the Philadelphia Department of Parks and Recreation and teaches American Red Cross swimming lessons and lifeguard training classes both independently and for American Pool of Pennsylvania.

Mr. Moon is a member of Kappa Kappa Psi, National Honorary Band Fraternity, Incorporated as well as Iota Phi Theta Fraternity, Incorporated. He currently worships at the Philadelphia Episcopal Cathedral. Some of Mr. Moon's prior honors include military and/or ROTC ribbons for marksmanship and academic honors, appointment into the Petersburg Symphony Orchestra as a percussionist, admission into the Glassmen DCI Corps, election as a State Ambassador for the Virginia 4-H Association.

The next two major goals on Mr. Moon's agenda are National Board Certification and a Doctoral degree in Educational Psychology from Temple University.