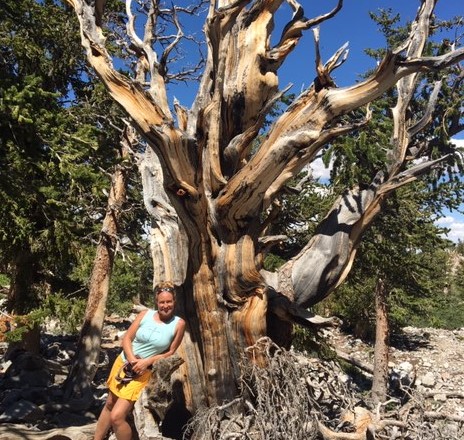 Phone:
Email:
Degrees and Certifications:
Mrs.

Pickett

Hello! This is my first year teaching at BHMS and I'm super excited to become a part of your family :)

For the past four years I taught middle school science in San Diego, California and prior to that, I taught a Fiber Arts to grades 1 through 8 at a Waldorf school in Rhode Island. I love art, I love Science, and basically, I just love learning about EVERYTHING! I received my degrees at the Community College of Rhode Island and Rhode Island College, where I met and fell madly in love with my best friend, CJ. We finally tied the knot last summer, back on the island of Jamestown, where we first met during an Ecology course field trip. After earning his PhD from San Diego State University, he took a postdoc position down the road at Swarthmore College - and poof! here we are!

I have a beautiful, intelligent, and incredibly stubborn daughter named Piper who lives in the Netherlands where she is studying Psychology at Maastricht University. I miss her, but I am so proud of her hard work and accomplishments. I just love seeing people set goals for themselves and then work, work, work in pursuit of them :)

I also have a beautiful, intelligent, and incredibly stubbord dog! His name is Patrick and Mr. Pickett and I rescued him from the streets of Mexicali. We can tell that he greatly prefers living in Pennsylvania over California. If you are in one of my classes, you will get to know him since I will be teaching from home in my Attic Classlab. He doesn't like being alone, so he'll probably come to class with us every day.

When I'm not in the classroom talking about science, art, or simple acts of kindness, I'm usually making something out of wood, wool, or cloth, outside getting dirty in the garden, cooking up a storm in the kitchen, reading a book on the couch, or trying to beat my own records on Mario Kart.

Please feel free to send me an email and introduce yourself - maybe you even have a question for me!