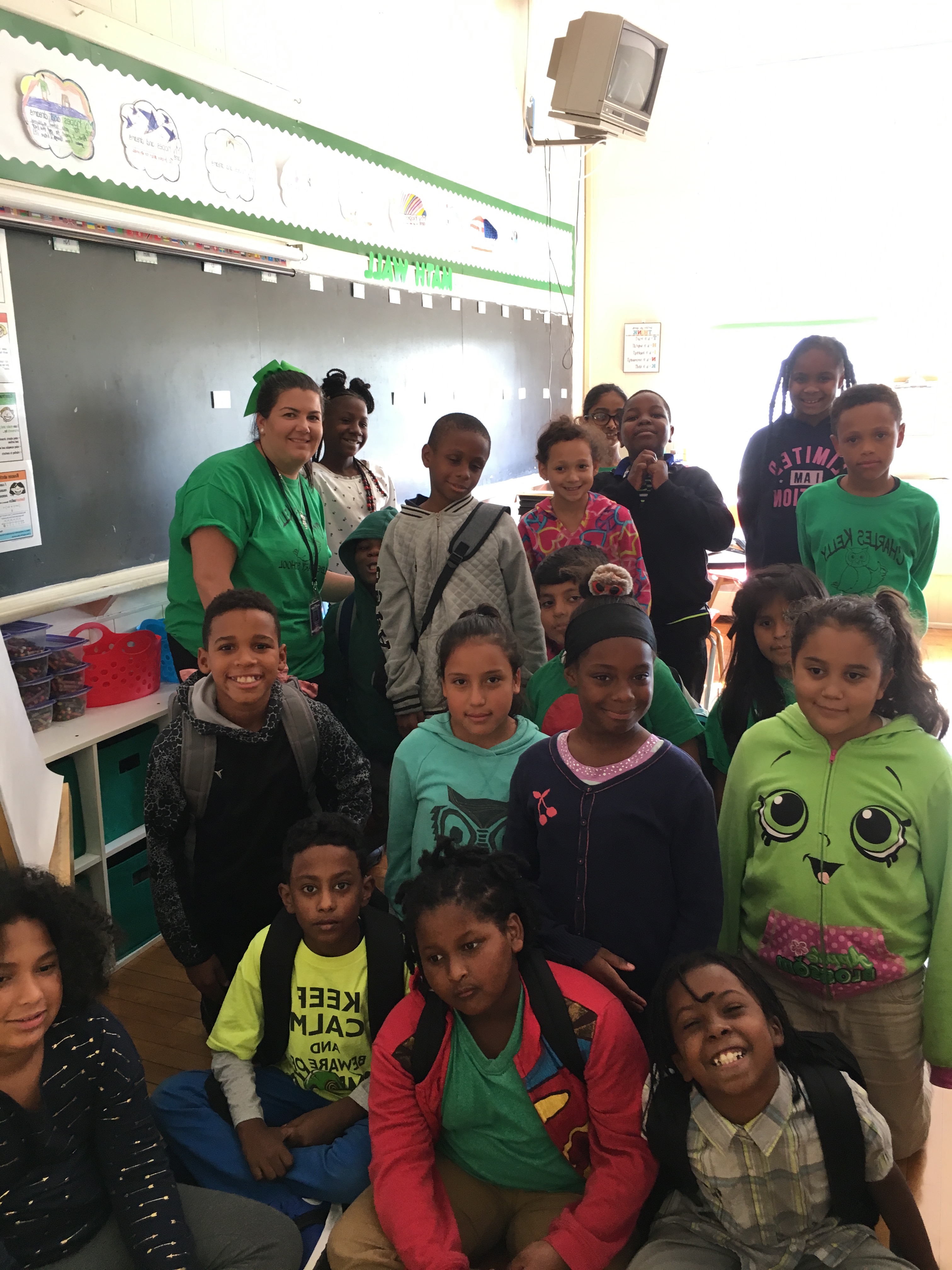 Phone: 610- 638- 1070 ext. 5770
Email:
Degrees and Certifications:
Neumann University, Aston PA Bachelor's of Science in Education, May 2012 Major- Elementary Education and Special Education Cabrini University- Masters in Education with Reading Specialist Certification August 2018
Miss

Davis

Dear Parents and Guardians,

Welcome to room 17! I am so happy to be your childs teacher in fifth grade and I know we will have a great year. This is my sixth year at Charles Kelly. I have taught 3rd grade for one year and 4th grade for four years. This will be my first year teaching 5th grade.

If you have any questions or concerns throughout the year, please feel free to send in a note, email me, or call the school at (610) 638-1070 extension 5770 to leave me a voicemail on my direct line. I will get back to you as soon as possible. If you are leaving a message about a change in transportation please contact the main office so that they can let me know right away.

Sincerely,

Miss. Davis

Whenever your child is absent from school, you must call the attendance answering machine prior to the beginning of the school day (610-638-1070). Upon returning to school from an absence, student must submit an absence note within three days of the date of absence (either handwritten stating the reason for absence, a complete green absence form or an email sent to ckes-attendance@upperdarbysd.org).

Special Schedule:

A Day- Art

B Day- Music

C Day- Gym

D Day- Library

Homework

Your child will complete homework in school for the first 6 weeks of school. This is so that I can teach the expectations and requirements for homework. Your child will need to bring their completed homework home to show an adult their work. Please sign your child's assignment page every night, and return it the next day. After 6 weeks of practice homework in the classroom, your child should be able to complete homework at home without difficulty on their own. If you notice any problems or have any concerns, please contact me.

Lunch

Fifth graders eat lunch at 11:05 in the school cafeteria. Students can bring lunch from home, or receive free lunch every day. Snacks such as chips and ice-cream will need to be purchased separately. Please keep in mind when packing a lunch that microwaves are not available to the students. A menu will be emailed each month.

Birthdays

We will celebrate your child's special day as a class. You are welcome to send in a healthy snack. Please do not send in cakes, as they are very difficult to distribute to the class. Party hats, balloons, and games are not permitted as a school rule. If your child is having a private celebration, please contact me regarding the distribution of invitations or consider sending invitations through the mail. For those who have summer birthdays, we will celebrate on a day that they have chosen during the school year. Please refrain from sending snacks or food that contain nuts.

2018- 2019 School Supply List:

1. Small zippered pencil pouch

2. 6 Marble copybooks

(Math, LA, Sci, AM Journal, Science- 1 for later on in the year)

3. 3 Pocket folders

4. 2 Highlighters

5. Colored pencils/Markers

6. Covered pencil sharpener

7. 3 Post-it notes

8. 2 Boxes of tissues

9. 1 Glue sticks

10. 1 Pair scissors

11. 2 Container of Clorox wipes

12. 3 Boxes of pencils (no mechanical pencils)

For use at home:

Pencils

Dictionary

Ruler

Notebook

paper

Calculator
Good Morning,

Our class will be going to the Art Museum on October 26,2018. Each student will receive a bagged lunch that day to take with them. We look forward to going to see the different exhibits they have to offer.