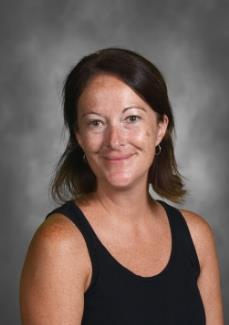 Phone: 610-638-1070
Email:
Degrees and Certifications:
Mrs.

Johnson

Welcome to First Grade! I am excited to be your child's teacher this year. Together we will make this a FANTASTIC school year!

Feel free to email me at cjohnson@upperdarbysd.org
Sum Dog (Email me if you need your child's account information sent home again)

ABC Mouse (Email me if you need your child's account information sent home again)

Congratulations to the students in Room 1 for having the "Most School Spirit!" AGAIN!! We will receive... an extra RECESS to celebrate this accomplishment! Whoohoo!

Dear Parents, Guardians and Friends,

Welcome to Charles Kelly Elementary School! My name is Mrs. Johnson and I am looking forward to working with you and your first grader this year. I have been teaching first grade in the Upper Darby School District for 17 years! Below, you will find information regarding our daily routines as well as our school procedures.

Room 1 Specials

We will operate on a ABCD rotation. I will list the day on your child's homework sheet.

A: Art

B: Library

C: Gym *Wear sneakers

D: Music

Wednesday Folders

Every Wednesday, your child will bring home a Charles Kelly School Folder containing important information. The folder will contain information that will stay at home, such as lunch menus and calendars, and will also contain information that will need to be completed and returned the next day. Please sign and return your child's graded tests.

Lunch

First graders eat lunch at 12:30 in the school cafeteria. Students can bring lunch from home, or receive free lunch every day. Snacks such as chips and ice-cream will need to be purchased separately. Please keep in mind when packing a lunch that microwaves are not available to the students. A menu will be emailed each month.

Snacks

Please consider sending your child with a healthy snack each day. Classroom snacks that can easily be cleaned up are best. Candy and drinks (except water) are not permitted in our classroom.

Homework

Your child will complete homework in school for the first 6 weeks of school. This is so that I can teach the expectations and requirements for homework. Your child will need to bring their completed homework home to show an adult their work. Please sign your child's assignment page every night, and return it the next day. After 6 weeks of practice homework in the classroom, your child should be able to complete homework at home without difficulty on their own. If you notice any problems or have any concerns, please contact me.

Birthdays

We will celebrate your child's special day as a class. You are welcome to send in a healthy snack. Please do not send in cakes, as they are very difficult to distribute to the class. Party hats, balloons, and games are not permitted as a school rule. If your child is having a private celebration, please contact me regarding the distribution of invitations or consider sending invitations through the mail. For those who have summer birthdays, we will celebrate on a day that they have chosen during the school year. Please refrain from sending snacks or food that contain nuts.

If you would like to email me, my address is;

cjohnson@upperdarbysd.org

Sincerely,

Mrs. Johnson

A: Art

B: Music

C: Gym (wear sneakers)

D: Library (Books are Due)
There are no upcoming events to display.