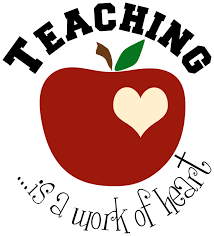 Phone:
Email:
Degrees and Certifications:
Mrs.

Coughlin

Mrs. Coughlin's 5th Grade Class

Contact Information:

Phone: (610) 626-9168 Email: jcoughlin@uppperdarbysd.org

Welcome to Room 34!

The following information may help you understand some of my general classroom procedures and expectations:

About the Teacher:
7

th year teaching 5th Grade
6.5 years teaching Learning Support at Garrettford
2.5 years teaching at the William Penn School District
Attended West Chester University for Bachelor's Degree in Education and Neumann University for Mater's Degree
Classroom Management:
We will be using the positive reinforcement "Pay it Forward Bucks" system based off the book "Have you filled a bucket today" by Carol McCloud. Students will be rewarded with a bucket buck when they display the following bucket filling behaviors inside and outside class:
Kindness, caring, giving, trustworthy, fair,
Helpful, friendly, thoughtfulness, and much more!
*Students will cash in their "bucks" for rewards from office store.
Attendance:
Attendance each day increases your child's success in the classroom. However, if your child is absent, please send, please send in an absence note the day of their return. Arrangements can be made to send missed work home with a sibling or neighbor.
Homework
Homework is an important part of your child's learning experience. Assignments will consist of extensions of the skills taught in school and their reading log. Homework will be assigned Monday through Thursday. Coming to school with homework completed will make the day run smoother for your child. Homework is a parent/child partnership. Please assist your child if they are not able to do it on their own. The I Do (parent model), We Do (together), and then You Do method works best in our class.
****Reading Logs-Students on a daily basis are required to spend 20 minutes each evening reading!!
Record their nightly reading on the monthly log
A parent must sign the reading log!!
When completed logs are turned in the student will receive a sticker on the class chart!!!!
Reading/Language Arts
Whole Group Instruction with Active Student Engagement Strategies
Reading Workshop 45 min
Build Knowledge & Language
Model Launch
Introduce the Topic & Sign Post
Shared Reading Mini lessons
Central Idea Speaking and Listening
Writers' Workshop 45 minutes
Focal Text
Grammar
Small leveled reading groups with teacher direction
I'm looking forward to a Wonderful year with your children
HOMEWORK
Don't forget your Monthly Reading Log :)
Spelling Homework
Monday- Write words in ABC order
Tuesday-Write each word one time in cursive
Wednesday-Choose 8 spelling words and use them in sentences
Thursday-Study for test
Friday- Spelling Test
Monthly Reading Logs

Spelling Homework

Monday- Write words in ABC order

Tuesday-Write each word one time in cursive

Wednesday-Choose 8 spelling words and use them in sentences

Thursday-Study for test

Friday- Spelling Test

Daily Schedule

8:45-9:15 Homeroom/Morning Meeting

9:15-9:45 Specials (A-Art B-Lib. C-PE, D-Music)

9:45-10:20 MTSS Math

10:20-11:20 Sci/SS

11:20-12:20 Math

12:20-1:05 Lunch

1:05-1:35 RTI

21:35-3:15 Rdg/LA