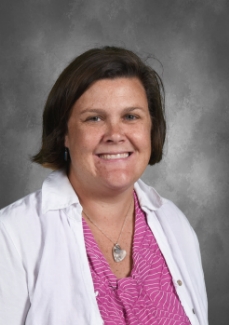 Phone:
Email:
Degrees and Certifications:
West Chester University- BS in Music Education Southern Oregon University- Masters in Conducting
Ms.

Caitlin Lesniak

I am excited for another musical year. Sign ups for the 2019-2020 school year will be taking place the first 2 weeks of school. Be on the lookout for the paperwork to come home in your child's backpack. After 12 years in a high school band setting, I came to Garrettford. It is my eighth year here at Garrettford. I enjoy working with your students and am looking forward to making music with them this school year
Just a reminder any Advanced Band and Orchestra students interested in Gala this year must know all 3 winter concert pieces and be able to play half the gala piece by Nov 25th to be considered.

Any Beginning Band students interested in the winter concert must know the first 20 measures of Holiday Sampler by the 25th and Beginning Orchestra members all of Jingle Bells by the 25th.

We Have our dates for this years concerts. Advanced students should save Wed Dec 11th at 7 pm and All Students should save the Spring Date. Thursday May 14th

Monday mornings Beginning Band 8 am

Wed Morning Advanced band 8 am

Thursday morning Beginning Orchestra 8 am

Friday Advanced Orchestra 8 am

Students must be at morning rehearsal to participate in concerts

Please make sure your students have a method book. Strings need Essential Elements for Strings Book 1 and Band students need Accent on Achivement Book 1.

It is your responsibility to get your child a book. You can order it from Amazon or zeswitzmusic.com. You can also buy at Springfield Music on Baltimore Pike

Advanced Students will be using book 2 this year.