Parents
Students
Staff
Community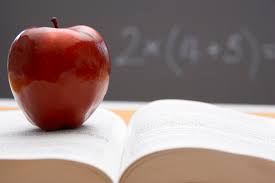 Phone:
Email:
Degrees and Certifications:
Mr.

John Ferrise

Dear parents,

Thank you for visiting my teacher web page. I hope you and your child find the content of our class curriculum to be both enjoyable and challenging. My goal this year is to see your child's reading and wiritng skills improve with each new unit. We will explore a number of genres and writing techniques in an attempt to expand your child's knowledge and interest in reading and writing. Be sure to visit eSchool to stay up to date on your child's progress. You may contact me at jferrise@upperdarbysd.org if you have any questions or concerns. I am looking forward to a great semester.
Incoming Fall 2018/ Spring 2019 students: Please review the summer reading assignment below so that you will be best prepared for the beginning of the semester. Thank you and enjoy your summer!

Honors English 10 Summer Reading Assignment: Jane Eyre

Choose one of the prompts below and answer the question in a fully developed, organized one-three page essay. This assignment is due the first week of class.

A Bildungsroman is a novel that traces a character's development from a childhood to adulthood. Explain how Jane Eyre is a clear example of a Bildungsroman.

Consider how Bronte employs the themes of sanity and madness, sight and blindness, or fire and ice throughout the novel.

3.Compare and contrasts the religious characters that Bronte includes in the novel. Mr. Brocklehurst, Helen Burns, and St. John Rivers.

Jane searches for autonomy throughout the novel. How is this important for her character, the novel, and for Bronte's Victorian readers?

Discuss how Bronte weaves elements of the supernatural throughout the novel, especially within Rochester and Jane's relationship.

Parents and students,

In order to understand how writing assessments will be graded, be sure to review the rubric that will be sent home before each new writing assignment. Our goal is to see writing improve. Knowing what is expected in advance of the completion date will ensure that students not only understand why they received the grade they did, but also what could have been done to improve it.

Concerning materials for class, please have a notebook and something to write with you every day. All other material necessary for class will be announced well in advance.

Please check eSchool daily to stay up to date on hw assignments. Any missed deadline will result in the lowering of your grade.