"Intelligence and skill can only function at the peak of their capacity when the body is healthy and strong." John F. Kennedy

Welcome Back!!

I know your child is excited to get back to school and all the fun activities Primos has to offer. Physical Education is an important class for our students.

Your child will experience a wide variety of healthy lifestyle activities that will promote, encourage and reinforce positive health habits. My main emphasis is on PARTICIPATION and learning to enjoy movement and healthy habits, therefore, students are required to wear, for their SAFETY and SAFETY OF OTHERS and to reinforce healthy practices, sneakers that stays securely on the foot. (sandals, boots, cleats ect. will not be acceptable and participation will not be allowed). While younger students concentrate on the basics and intermediate students work on fitness, sports skills, and application, ALL students will practice and be expected to use positive sportsmanship, personal responsibility, and team work. I hope your child has a wonderful school year at Primos and I look forward to many fun times in PE class.

Mr. Papatsiaras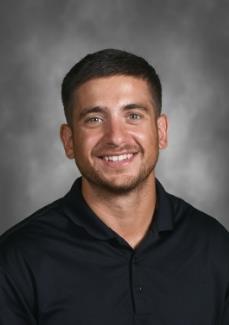 Phone: 6106226755
Email:
Degrees and Certifications:
Bachelor Degree, Health and Physical Education, Grades K-12, West Chester University , GPA 3.7 Aquatic and Therapeutic Specialists Primos Elementary School Marine Fitness Coach Primos Elementary School Basketball Club Coach Primos Elementary School Running Club Coach
Mr. Papatsiaras

Dear Primos,

Our goal in physical education is for everyone to learn to make healthy choices and feel successful when participating in a variety of activities. This enables students to develop a positive attitude toward physical activity and to develop healthy habits, which will hopefully continue throughout their lives.

Students will be encouraged to have fun and enjoy PE. They will also be encouraged to participate to the best of their ability in a wide variety of activities. At the elementary level, certain skills are taught so that students will be able to pursue competitive sports as well as lifetime sports.