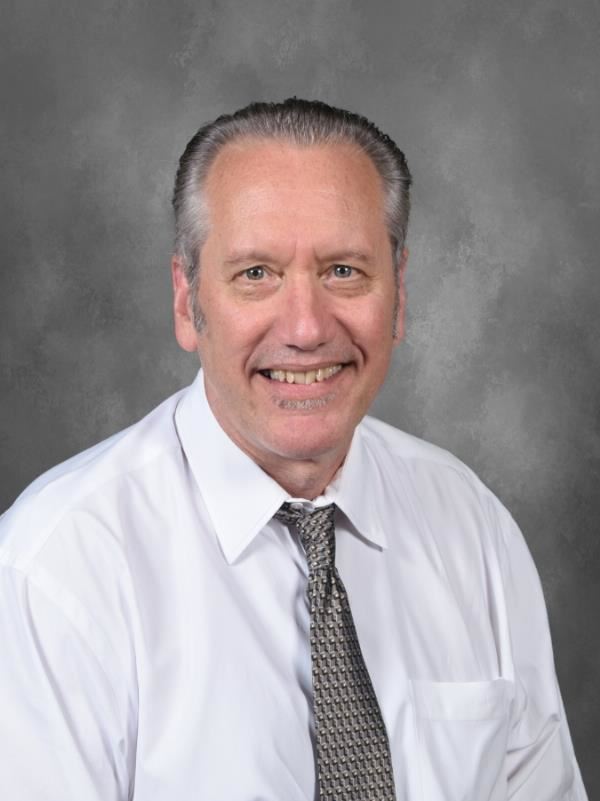 Phone:
Email:
Degrees and Certifications:
Mr.

Michael J. Margarite
Classroom Music at Aronimink!
Students at Aronimink receive one thirty minute music class each week. When classes meet for music they sing songs and play classroom instruments. Most song melodies are taught using solfege, which is a teaching concept that reinforces pitch recognition and musical understanding. Each year the songs use more notes (pitch & rhythmic variations), students improve their listening, musical understanding, and singing ability. The Aronimink Music Room is equipped with various Orff barred instruments, these instruments are played with mallets to create a harmonic sound. Once students get a feel for holding the mallets and striking the bars, they can relax and experience the creation of harmony inside the beat and fabric of a song. Aronimink also has many different types of percussion instruments for the students to use. Singing, orff instruments, percussion instruments are introduced in grades one and two, and reinforced in grades three through five.
In grades 3-5 students also study the recorder, which is a melodic wind instrument. Third grade students are asked to purchase a recorder for school & one for home practice. They will use these same instruments through fourth and fifth grade. A letter goes home at the beginning of each school year explaining the easiest way to obtain the two recorders. If a student moves from another school to Aronimink in grades four or five, they must also obtain recorders as it is part of the curriculum.
Michael Margarite
Aronimink Music
Aronimink Band!
In grades 4 & 5 students can elect to study a band instrument. They can learn to play flute, clarinet, saxophone, trumpet, trombone, baritone, tuba, or percussion.
There are 2 keys to success with musical instruments. Practice and attendance at all classes. If your young student expresses a wish to play a band instrument, as a parent you can help by having an open dialogue with Mr. Margarite via first class to begin, learning what your child's schedule is and helping them remember and attend, and working out a reasonable time each day for 30 minutes of practice!
At Aronimink fourth grade students begin the year by receiving one 30 minute lesson per week either during the school day or at lunch, and meet with Fourth Grade Band at 8:00 am one day per week. Once first year students progress they integrate with fifth grade second year players. Once that occurs their schedule expands to the fifth grade schedule which includes the 30 minutes lesson, 8:00 band, plus a second 8:00 sectional practice.
Once your child joins band, one of the first things we'll do is have parents and Mr. M exchange e mails addresses. I'll create a group e mail list to share the schedule, announcements etc.
The band generally performs at the Aronimink Winter Concert, advanced students play at the Gala, Aronimink Spring Concert, the Drexel Hill and Beverly Hills Jazz Festivals, and the Schoener Music Festival.
Learning a musical instruments helps a young mind develop in so many ways. Teaches self discipline, improves listening and processing skills. It also puts your child in a group of kids that are high achievers! Please encourage them to take advantage of the Upper Darby Instrumental Music Program!
Michael Margarite
Aronimink Music
Aronimink Chorus!
Students in grades four and five participate in chorus. Chorus meets once a week for 8 weeks prior to the winter and spring concerts. Students with a love for singing can also audition to participate in the Gala, a district concert held at the High School each January. There are other singing opportunities that arise each year, the Mayors Tree Lighting Ceremony in December at the Tower theater is an event we performed at in 2016.
Performance Dates

· Winter Concert, Thursday, Dec. 7, 2017.

· Gala, Saturday January 20, 2018, 3:00. (snow date 1/27)

· Spring Concert, Thursday, March 22, 2018.

· Drexel Hill Jazzfest, Friday Feb. 23, 2018.

o We will perform if enough students can attend.

· Beverly Hills Jazzfest, Friday, April 20, 2018.

o We will perform if enough students can attend.

· Schoener Music Festival, Saturday, May 19, 2018.

o We will perform if enough students can attend.