Parents
Students
Staff
Community
ABOUT MRS. HANNON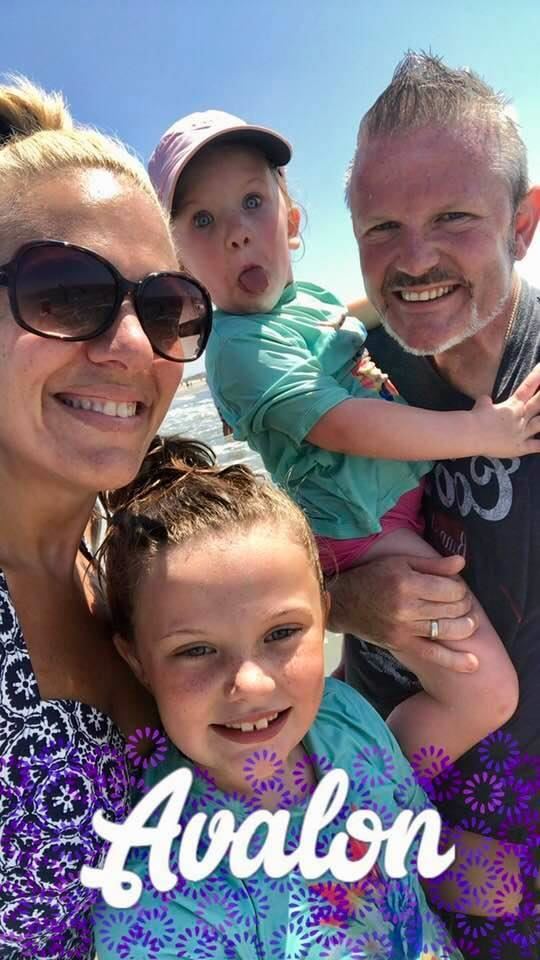 Phone: (610) 626-9363
Email:
Degrees and Certifications:
Bachelor of Science in Education, 2005 Master in Education, 2008
Mrs.

Hannon

About Me

My name is Christine Hannon and I am a special education teacher here at the Westbrook Park Elementary School. This will be my 4th year teaching here and needless to say, it is a home away from home for me. At home, I have two children, Camryn, who is 6 years old and is entering the 1st grade this school year and Katelyn, who is 2 years old and is in pre-school. While not at school, I love to spend time with my family doing fun things together ranging from going to the beach or simply to one of the many playgrounds our area has to offer.

My husband, daughters, and I live in the area and often get the opportunity to see many Westbrook Park students outside of school and it is always such a joy.

My Career in Education

Prior to teaching here, I taught at the Beverly Hills Middle School for 9 wonderful years. Before I was chosen as an educator with the Upper Darby School District, I attended Cabrini College, where I received my Bachelors of Science in Education degree in 2005. I later received my Masters in Education degree from Cabrini College in 2008. This will be my twelfth year teaching with the Upper Darby School District and I want you to know that your children are not only our students. They in fact become a part of our family as we grow together each and every day. I am looking forward to having a fantastic year with your children.


Why I am HERE!

It is my responsibility to work in partnership with parents, students, special education, and regular education teachers to promote student achievement. I will collaborate with the regular and special education teachers to monitor student progress and compliance, will follow your child's specially designed instruction in accordance with their IEP, and will collect data for your child's Individualized Education Plan, which will be shared with the IEP team. In addition, I will also make sure that your child is comfortable and that he or she understands the material that is being taught in our class and in their core classes.

Let's do this TOGETHER!

I want you to know how very pleased I am to have your child in our class. The elementary school years are such exciting and challenging years. I will do my best to keep you informed of his or her progress, as I feel that close communication between home and school is of utmost importance in education today. With your help, we can be partners in your child's education. In addition to the progress reports sent home, you will also be invited to monitor your child's learning and academic progress through the Parent Access Center (PAC), which can be accessed through the Upper Darby School District website. More information on how to access PAC will be issued when your child begins school.

MY MISSION

My teaching begins with making your child feel comfortable in our classroom. It is essential to make our room a stress-free and welcoming place that will facilitate a safe, secure environment that ensures academic success.

WE NEED YOU!

Your help and support are needed in making this your child's best year yet in school. I am looking forward to a great year! I consider it a great privilege and responsibility to be your child's teacher this year and look forward to working closely with you and your child.

Thank you in advance for your continued support and cooperation.
Click below for copies of the Spelling and Robust Vocabulary Lists for 4th & 5th Grades
Make it a GREAT day or not, the CHOICE is YOURS!
WBP IS OUR HOME

1. How much time do you spend on homework and study each evening?

2. Do you feel you have enough time to do the things that you enjoy doing or need to do, other than study or complete homework?

3. Do you feel homework assignments are too hard for you to complete?

4. What could teachers do to improve the homework process? Check all that apply.