Welcome to Physical Education!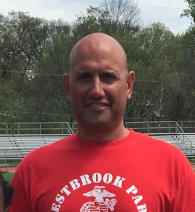 Phone: (610)626-9363
Email:
Degrees and Certifications:
West Chester University Master of Sport and Athletic Administration, August 2008 West Chester University Bachelor of Science Degree in Health and Physical Education, May 2001 Pennsylvania Health and Physical EducationK-12 Pennsylvania English as a Second Language Program Specialist - K-12
Mr.

Miller

Welcome to Physical Education

The goal of Elementary Physical Education at Westbrook Park Elementary is to teach students to develop healthy living habits that will last a lifetime. We accomplish that by having students participate in a wide variety of activities, sports, and challenges that will increase their physical, social, and mental abilities, as well as teamwork and cooperation skills. We hope to provide a safe, fun, and motivating class that will encourage all students to want to participate, have fun and try their best. Focused Fitness activities, health, nutrition, muscles, and bones are implemented into P.E. classes, as well as integrating Core subject areas such as math and spelling.

Here are some things that will help make PE as fun and SAFE as possible this year:
Everyone MUST wear sneakers for safety on their PE days!!!
Girls should wear shorts under dresses if they have PE that day.
If a student has a medical condition or injury, please send a note/medical excuse.
Assessment/Rubrics
Students will be assessed in the areas of Psychomotor, Sportsmanship, and Participation.
See the attached Rubrics for each assigned area.
I continuously set clear expectations for the students for each class in helping them succeed to become lifelong movers! I am looking forward to another great year here at Westbrook Park Elementary School.
If you ever have any questions or concerns, please feel free to contact me at school or email me at smiller@upperdarbysd.org
WBP PHYS ED SPECIALS SCHEDULES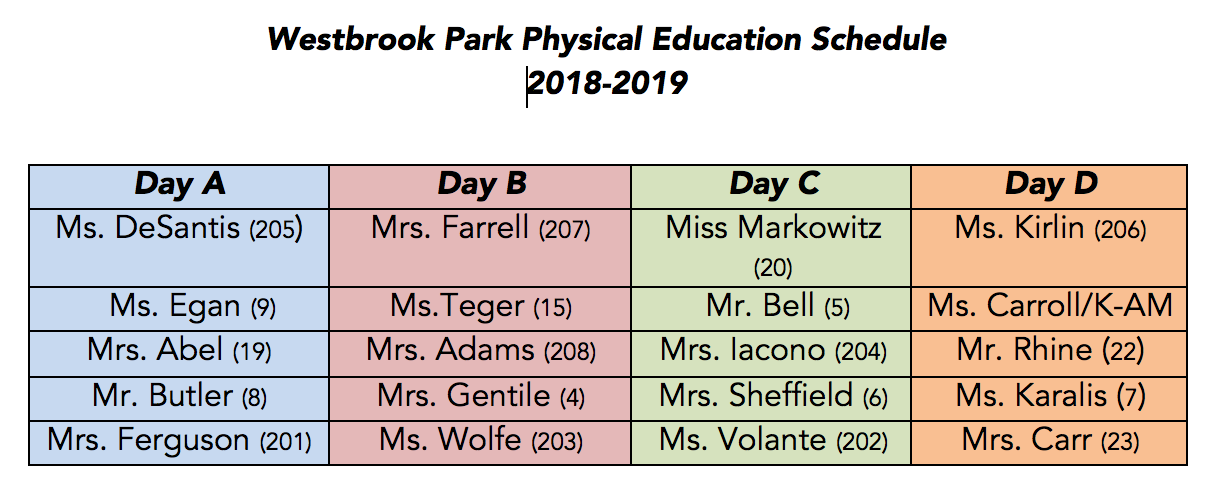 RULE #1 - Everyone MUST wear sneakers for safety on their PE days!