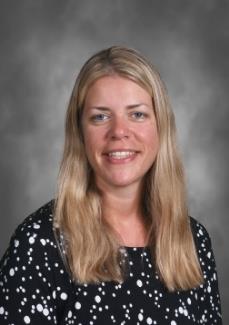 Phone: 610-626-9363
Email:
Degrees and Certifications:
Ms.

Wolfe

WELCOME TO FIRST GRADE!

Room 203

Miss Wolfe

Dear Parents and Guardians,

Welcome to Westbrook Park Elementary! It is going to be a great year filled with learning, playing and growing. My goal is to get your children excited about school and to motivate them to do their best. We will sing, play games, use logic and mathematics, talk, read, write and so much more.I n order for all of these good things to happen, I need you to review the following information. Be sure to pay attention to the WEEKLY WEDNESDAY MESSAGE (BY EMAIL) and HOMEWORK FOLDERS. These will contain important District and Classroom information. The homework folders should be returned the next school day. Students will also be bringing home a TAKE HOME FOLDER each night that should be emptied and brought back to school each day.

Home/School Connection: I am always available to answer any questions and/ or concerns. Please contact me via the school office at

(610) 626-9363 and leave a message, or email me at swolfe@upperdarbysd.org.

Snack:

First grade lunch is at 1:00 and for that reason we will break mid-morning for a quick snack. Please pack your child something healthy and easy each day of school.

Special Subjects: Scheduled from 11:45-12:15
(A Day) Music
(B Day) Gym (sneakers required)
(C Day) Library
(D Day) Art
*Then the A,B,C,D Day schedule starts over again
Homework:
The children will have homework Monday through Thursday. Assignments for the week will come home on Mondays in the Homework Folder. Homework should not be painful, but a review. This will be starting in a few weeks.
I look forward to working with you and your child so that we all can have a great year! I will utilize email for important announcements so please make sure you have an updated email address on file with the school. Thanks for your support!
Sincerely,
Ms. Wolfe