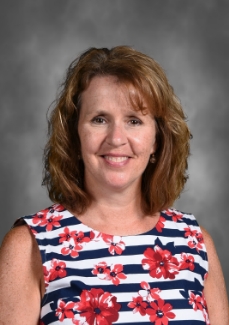 Phone: 6108534510
Email:
Degrees and Certifications:
BS in Elementary Education MS in Elementary Education Ed.D. in Educational Leadership
Dr.

Kathleen Sheehan

Welcome to Dr. Sheehan's webpage. I am delighted to be teaching at Aronimink Elementary School this year in third grade. This is my 32 nd year!!! I am certified in elementary education, reading, and elementary principal. My doctorate is in educational leadership. I look forward to working with your child and have a successful year!!
Class Announcements
This week students will start module 2 in the Into Reading/Writing program. We will start our second writing task which will be a friendly letter. Over the next three weeks the process will be modeled and practiced. Module 1 test results will be coming home in Friday's progress folder. The actual tests will not be coming home, just the results. Spelling this week focuses on more long vowel sounds. In Science students will start pollinating their flowers and see how the plant life cycle continues with the help of this pollinator. In Math our first chapter test will be Thursday and I also will be having a Science test on Thursday or Friday. Study guides will be coming home Monday in the red homework folder. Thank you for attending Curriculum Night last Thursday. If you did not attend the information folder will be coming home tomorrow. In the folder there is important information about the year's focus, my classroom procedures, and online login information specifically for your child.

This week students will be taking their first Math fluency check. The goal for third grade is to be able to answer at least 23 out of 30 problems in 90 seconds by the end of third grade. The facts involve addition, subtraction, and division facts mixed up. In Science, students are learning about the plant growth cycle and begin learning about the importance of pollinators. In Language Arts, students are revising and editing their personal narratives. Spelling week three and reading log homework continue like normal. I am very happy to read the responses on the log. Thursday night is Curriculum Night. There will be two sessions. Mr. Rehak is starting off in the cafeteria at 6:30 and then parents can attend the classroom information session. I hope to see you there!

This week we will have our second week of spelling. The red homework folder will be coming home again today. The math fluency homework and the reading log should come back to me Friday. Each night students should do one page of Math fluency, 15 minutes of reading, and a three sentence response on their log. Parents should be monitoring all of this and signing the log, fluency chart, as well as the homework assignment book (planner that comes home each night). Today I am also assigning two pages in their Math practice book. This book will come home each night to do and it should come back the very next day. We check homework each day in class.Parents should also be signing this when the child completes. If your child needs assistance completing this task, feel free to help and if you feel they are struggling, you can write a note on the page. Please let me know if you have any questions. We are continuing our work in Math on addition and subtraction strategies and tonight the homework involves mental math strategies. In Science, we are thinning and transplanting our Wisconsin Fast Plants and in Writing are working on the beginnings of a personal narrative about a summer event. Thank you for your help purchasing supplies, and returning everything when they are due. The black progress folder should be sent back today signed, as well as the spelling test from last week. Again, any concerns please email. Thanks.

Homework will officially begin this week. A red folder will be coming home and in it are the reading log and math fluency sheets. The math practice book will start to come home next week as an additional assignment.

Students will be having Math and LA homework every night. Sometimes they will need to prepare for Science and Social Studies tests. Assignments will be written down by the children in their homework planner. Parents are asked to check and initial all homework. Fluency in Math and Reading Log need adult supervision.