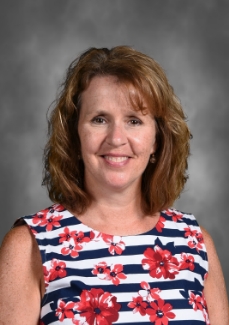 Phone: 6108534510
Email:
Degrees and Certifications:
BS in Elementary Education MS in Elementary Education Ed.D. in Educational Leadership
Dr.

Kathleen Sheehan

Welcome to Dr. Sheehan's webpage. I am delighted to be teaching at Aronimink Elementary School this year in third grade. This is my 33 rd year!!! I am certified in elementary education, reading, and elementary principal. My doctorate is in educational leadership. I look forward to working with your child and have a successful year!!
Class Announcements
Students who will be attending school in person this week will be greeted by an Aronimink adult and directed to the classroom. There will be a proctor in the room to help your son or daughter find a desk and unpack their computer. The proctor will remain in the classroom to supervise but I will be teaching. Students will log in to the Google Meet just like they do from home. Since this is a new school experience, we will start a half an hour later for virtual students just on Tuesday and Wednesday. Students may log in to Schoology and complete the assignments I put in there for this half hour but it is optional. By 9:15 and 1:15 all students should be in the Meet both virtually and in school. Thursday and Friday school will begin on time for all (8:45 and 12:45).

I have attached the new schedules again. To complicate things even more, this Wednesday is following the Mon, Tues., Thurs., and Fri. schedule. In other words, since it is a four day week Wednesday becomes a regular day. In addition, our day for Library and Gym have switched. Library will now be a C Day special and Gym a D Day special. Confused yet? We will get through this together! Ha Ha.

I will be welcoming into the classroom some new students on Tuesday. There will be four new students in the AM Cohort and one new student in the PM. I know my students will be excited and very helpful to our newcomers.

Academically this week we will continue our investigation of addition and subtraction concepts. I plan to schedule our next test next week. More information will be provided on Friday. In ELA we are starting to write a story about friendship and are reading a tall tale about Pecos Bill. In Social Studies we are finishing up and will be starting Science in a week or two.

Please don't hesitate to email me any questions you might have as we switch to the hybrid schedule. School start and end times have changed and so have our special times. Students who attend school will need to bring their District issued computer (fully charged, with charger), Math Big Book and PA supplement, ELA book, 2 copybooks, pencils, and must wear a face mask. Water fountains will not be functioning so if your child would like to bring a leak free water bottle they may do so. Students need to make sure the water bottle doesn't leak in their bookbag. We don't want the Chromebook to get wet or their books. Students may not bring any food into school. We will be discussing proper handwashing and keeping each other safe this first week in class.

Thank you for your continued support!