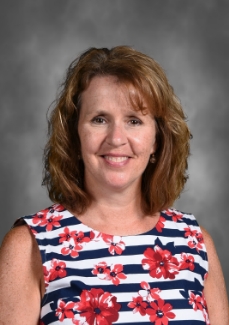 Phone: 6108534510
Email:
Degrees and Certifications:
BS in Elementary Education MS in Elementary Education Ed.D. in Educational Leadership
Dr.

Kathleen Sheehan

Welcome to Dr. Sheehan's webpage. I am delighted to be teaching at Aronimink Elementary School this year in third grade. This is my 33 rd year!!! I am certified in elementary education, reading, and elementary principal. My doctorate is in educational leadership. I look forward to working with your child and have a successful year!!
Class Announcements
Dear Parents,

This week we will be starting our second chapter on multiplication and division in Math. In ELA we will be putting the ending to our personal narrative about our summer adventures. In Social Studies students will be learning about different landmarks in the United States and how to locate their distance and direction from Drexel Hill.

On Thursday and Friday during their LIVE session with me they will be taking the MAP assessment. We have practiced this in class but I do need your assistance. I am inserting below the letter that was sent out to you last week. Please focus on the pretest and during test procedures. Before Thursday could you please test your child's computer readiness and report to me any issues you may have. Students have done this already but I am not sure all were successful. All you need to do is click the link in the letter on your child's computer and see if it works. It may come up that they already did this test which is fine. You do not need to do the video or practice test since we already did this in class (unless your child is new). On the days of the test, and at the specific times, I was hoping you could be on standby in case we run into trouble. Students will need to navigate between tabs and will need to remain silent. If problems occur they will need to type in the chat box so other students can concentrate. Parents you can not assist your child with the answers but if they would like a Math question read to them you can. This will not be allowed during the reading section since this is a reading test. Hopefully it will go smoothly. Again, refer to the checklist below. It is also attached in the email.

Greetings 2nd and 3rd Grade Parents:

This document will help you prepare your child to take the MAP Growth test. Please be available at the following times to support your child's testing:

Thursday, 9/24- Grades 2 & 3 ELA 9:30-11:00

and

Friday, 9/25- Grades 2 & 3 Math 9:30-11:00

Test Preparation

Prior to Test Day

On Test Day

1. Make sure your device has an internet connection

2. Disable pop-up blocking on your internet browser

3. Make sure your device meets testing requirements using the Device Readiness Check

4. Watch the MAP Growth introduction video

5. Practice the test at practice.mapnwea.org
(Username: grow, Password: grow)

1. Minimize distractions for your child as much as possible

2. Provide a quiet testing environment

3. Enter teacher's google meeting

4. Allow the teacher/proctor to open the session first

5. Teacher will supply a testing link for students to log in. (test.mapnwea.org)

6. Teacher will provide the test session name and password.

7. Have the student click on the link – this will open a new tab for the student. Please do not close the google meet tab. Stay in the NWEA tab while testing. Your teacher will still be able to see and hear you.

8. Make sure you have a way to communicate with the teacher/proctor during the test

9. Follow any additional instructions from the teacher/proctor.