ABOUT THE COACHES
Coach Terwilliger
This is Coach Terwilliger's third year coaching the boys' cross-country team. She also coaches indoor and outdoor track. Coach Terwilliger competed for West Chester University, and started coaching at Upper Darby while she was a student teacher.
Coach Keough
Coach Keough has been at Upper Darby for fifteen years. This will be her third year coaching the cross-country team. She has previously coached other sports at Upper Darby High School. She brings with her enthusiasm and love for the sport.
Coach Roach
Coach Roach brings with him extensive knowledge of cross-country and distance running. He competed for Messiah College while completing his undergraduate degree, and continued to compete at William and Mary while earning his law degree. Coach Roach also assists in coaching the indoor and outdoor track and field team.
Contact Us
The coaches use Schoology to communicate with the athletes.
Parents/Guardians can request an access code by emailing either coach:
Coach Terwilliger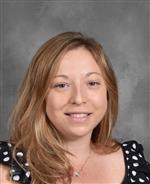 Coach Keough
UDXC PHILOSOPHY
---
The UDHS cross-country team is dedicated to hard work, good sportsmanship, teamwork, strong academics, and the dedication to achieve success. Cross-country is a great, life-long sport, that will teach you many lessons such as responsibility, character, respect, confidence, leadership, and discipline.
WHAT IS XC?
---
Everyone runs 5k (3.1 miles)
The place where you finish is your score.
We get a team score by adding up the first 5 finishers' scores/places.
If there is a tie, we use the 6th and/or 7th runner on each team.