Parents
Students
Staff
Community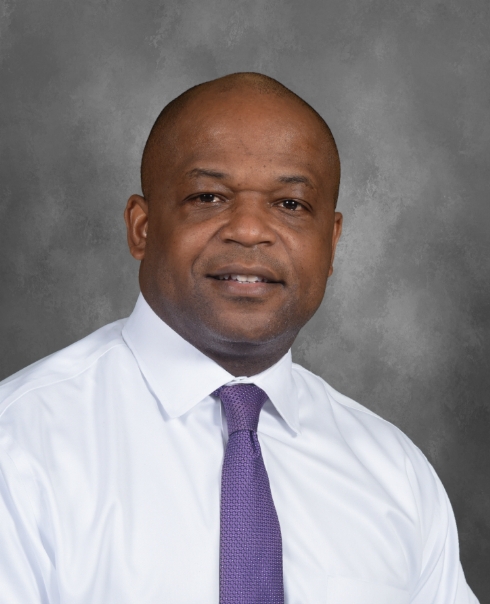 Dr. John I. Council currently serves as the Assistant Superintendent for Personnel and Equity for the Upper Darby School District. His leadership approach demands excellence, while working collaboratively with teachers, parents, students, and community stakeholders to establish an environment that encourages both professionalism and high morale. He is a visionary with an outstanding record for strategic planning and developing systems that promote academic and social achievement. In 2009, Dr. Council received the Phi Delta Kappa Principal of the Year Award, an honor granted by the University of Pennsylvania for his dedication and service to public education.
In his current role, he manages all labor contract negotiations, resolves escalated personnel issues, and manages the $200MM district budget and allocated government funding to spearhead the Human Resources process. This includes overseeing recruitment, hiring, allocating benefits, establishing salaries, and providing staff training. Dr. Council also played a key role in the launch of Upper Darby School District's rebranding campaign that promoted district values, shifted perceptions and built community relationships. Dr. Council demonstrated his dedication to inclusivity by establishing a Comprehensive Deep Equity Leadership Committee that developed a five-year equity plan for the Upper Darby School District. The equity plan ensures access, opportunity, inclusion and support for all students, regardless of background. The board-approved plan was implemented in 2018 and will continue until 2023. During his tenure as Principal in both the Upper Darby and Philadelphia School Districts, Dr. Council sustained optimal multi-cultural learning environments, increased professional development, and integrated a home visiting initiative to improve literacy rates. His work demonstrates that intentional collaboration between educators and parents provides a proper foundation for student growth. A comprehensive educational investment puts young people in a position to act upon the fundamental, intellectual, social, and political issues of their time.
In the School District of Philadelphia, he started as a mathematics teacher and was soon promoted to Assistant Principal at Overbrook High School, where he collaborated with community stakeholders to develop a school improvement planning process, instituting a new discipline program and developing a computer architecture and drafting course. Dr. Council began his vocation as a mathematics and science teacher in the Chester Upland School District at Chester YouthBuild, an alternative school for "at risk" students where he led policy research teams to raise graduation rates and student attendance.
Dr. Council received a Doctorate of Education in Educational Leadership and Administration from St. Joseph's University, secured a Masters of Education in Secondary Education and Bachelor of Science in Mathematics Secondary Education from West Chester University, completed a Certificate in Professional Human Resources Management from Villanova University, and has earned a Master of Arts in Human Resources from Villanova University in early 2020. Dr. Council firmly believes that education is a prerequisite to success and he is committed to providing leadership for school districts in their pursuit to preeminence. Dr. Council currently resides in Springfield with his wife Kimberly Council, and their three children, Sierra, Camryn and John, Jr.