Parents
Students
Staff
Community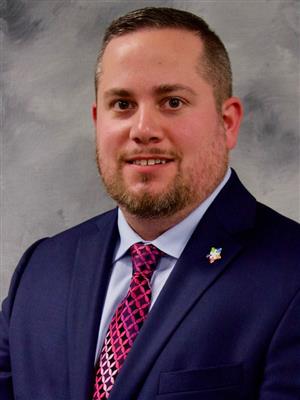 School Liaison Assignment(s):
Collateral Assignment(s): Communications
David Neill was elected to the Upper Darby School Board in 2019. David is committed to fighting for Upper Darby School District in the Pennsylvania state Legislature for fair funding, growing support for increased early childhood education opportunities within our school district boundaries, and continuing breaking down barriers to allow ALL children access to adequate facilities and technologies. David has been a resident of Upper Darby Township since 2010 and was originally born in Upper Darby. His father grew up by 69th Street and attended Upper Darby School District.
David possess a Master of Education in Special Education from Temple University, as well as a Bachelor of Arts in History from Pennsylvania State University. To be more of a well-rounded educator for his students, David obtained SEVEN Pennsylvania teaching certifications including Special Education, History, Math, Earth and Space, Business/Computer Information, Marketing, and Library Media. David currently teaches in the Haverford Township School District as a High School Business Teacher, instructing students in matters of Personal Finance and Computer Applications. Prior to Haverford Township, David also taught in Philadelphia, Upper Darby, and Elwyn. David hopes to bring this plethora of public education experience and insight to the School Board.
As an openly LGBTQ community member, David also wishes to bring more inclusivity to our School District where members of the LGBTQ community feel welcomed and are included in decision making. LGBTQ children are three times as likely to commit suicide as their heterosexual peers. David hopes that having an openly gay role model in the district as a prominent decision maker will help students feel that their voices are being heard and issues acted upon. David will continue to support the Upper Darby School District administration in their mission to provide a welcoming environment for ALL learners.