Parents
Students
Staff
Community
Ms. Desiree' La Marr-Murphy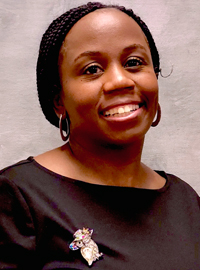 School Assignment(s): Stonehurst ES, Senkow ES
Reading Report Assignment(s): Use of Facilities and Donation Report
Desiree' La Marr-Murphy was elected to the Upper Darby School District School Board in 2022 and has resided in Upper Darby with her family since 2013. Desiree' is the proud mother of 5 daughters, 4 of which attended Upper Darby School District. She was educated in the Philadelphia Public School System, graduating from Overbrook High School in 1995. Desiree' furthered her education by obtaining a Bachelor of Education from Temple University with a Dual Certification in Special Education, Masters of Education from Cabrini University and furthering her education in pursuit of an administrative certification from Holy Family University. Desiree' currently works for the School District of Philadelphia as a Special Needs Coordinator.
Desiree' is the Founder and CEO of Murphy's Giving Market, a Community Resource Center, which was founded in an effort to stomp out food insecurities and to help community members lift themselves out of poverty. She is a change agent that believes wholeheartedly that everyone must be treated with dignity and respect.
Desiree' is very passionate about special education and works hard to ensure that students receive the proper supports and services that help them achieve and grow to be independent, productive members of society. Desiree' believes that everyone has the right to learn in a safe, healthy environment and if students cannot learn the way that we teach them, then we must teach them the way that they learn best.