Parents
Students
Staff
Community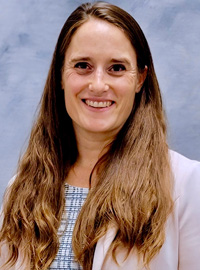 School Assignment(s): Primos Elementary
Liaison Assignment(s): Mendenhall/Tyson Scholarship Committee, Communications
Reading Report Assignment(s): Finance and Budget Report
Dr. Meredith Hegg was elected to the school board in 2019 and is proud to serve all residents of the Upper Darby School District, including those from Clifton Heights where she lives with her wife and two children.
Meredith is passionate about public education, especially math education. She has taught math to high school students in North Philadelphia and undergraduates at Harvard University, and has seen first-hand that every single student has the desire and ability to learn math. Meredith has a bachelor's degree in economics from Swarthmore College, a teaching certificate from the University of Pennsylvania, and a PhD in mathematics from Temple University. Since 2015, she has been an Assistant Professor of Instruction in Mathematics at Temple, and has enjoyed sharing her love of teaching math with preservice math teachers there.
Meredith is also an active volunteer with Citizens Climate Lobby, PennEnvironment, and her union, AFT Local 4531. She is eager to see the students of Upper Darby School District become excellent stewards of the environment, as well as lifelong learners, so that all of our children can have bright and productive futures.