Parents
Students
Staff
Community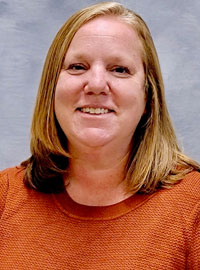 School Assignment(s): Kindergarten Center, Hillcrest Elementary
Liaison Assignment(s): Delaware County Intermediate Unit, Communications
Reading Report Assignment(s): Personnel Report
Rachel Mitchell was elected to the Upper Darby School Board in 2013 and re-elected in 2017. Rachel, her husband and two children have been residents and homeowners in the Drexel Hill section of Upper Darby for the last 15 years, choosing to raise their children in the Upper Darby community. She is committed to strengthening and maintaining our community's educational excellence within fiscal constraints and advocating for a fair funding formula from the state.
Rachel possesses a MSW from Rutgers University and has worked as a social worker advocating for the needs of her clients. She is a product of public schools and believes that our public schools are vital to the strength of our community. She is active in our schools, community and her church. She has served on the Parent Involvement Program (PIP) Committee, the Comprehensive Planning Committee, and various home and school associations. She is the past School Board Vice President (2020), previously serving as President from 2017-2019. Rachel is a Co-Chair of the Education and Pupil Service Committee and serves as a board member for the Delaware County Intermediate Unit.
Rachel's work on the school board since 2013 has focused on advocating for the return of reading supports to our students, educational equity, technology for our students, well-rounded programming for our middle schools, professional development for our staff, ensuring climate and culture programming (resources that our school community needs to succeed), evaluating class size concerns/solutions, and planning for the future educational and facility needs of our schools and community. Rachel has also been a tireless advocate for fair funding.