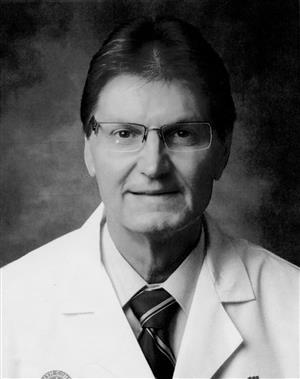 Phone:
Email:
Degrees and Certifications:
Dr.

Edward H. Bedrossian, Jr.

Class of 1969

Year of Induction 2018

Ned Bedrossian hails from a family of eye surgeons. His grandfather started the Drexel Hill practice where Ned now practices in 1922. Distinguished in his field, he is a recipient of the Main Line Today Top Doctor Award, the Senior Honor Award from The American Academy of Ophthalmology. Ned received his BS in Chemistry at Lafayette College and his MS in Organic Chemistry at Lehigh under a research scholarship, teaching lst year college chemistry. An honors graduate of Temple University School of Medicine, Ned interned at the University of Colorado and spent another 4 years at The New York Eye and Ear Infirmary. After 15 years in training, Ned returned to Upper Darby using state of the art techniques in the family practice. He has written over 22 articles, 19 book chapters, and a textbook. He is a visiting professor at eye trainings and a speaker and lecturer on a local, national, and international level. Professionally, Dr. Bedrossian has also received the Distinguished Teaching Award from Delaware County Memorial Hospital and the Resident Research Award from the New York Eye and Ear Infirmary. He is Professor and Director of the Ophthalmic Plastic and Reconstructive Dept. at Temple, Attending Surgeon at Wills Eye, Chief of Ophthalmology at Delaware County Memorial Hospital, and member of the Medical Operations Committee at Riddle Hospital. As a philanthropist, Dr. Bedrossian helped establish scholarships at UDHS and Temple Medical School. After the 2010 earthquake, he traveled to teach eye surgeons in Haiti and performed humanitarian eye surgery in the Dominican Republic. Dr. Bedrossian's greatest accomplishment, however, came when he became a father to Teddy, a medically fragile special needs child with end stage kidney disease. After his son passed away in 2007 from the chronic illness, Dr. Bedrossian combined his love for skiing and philanthropy by founding the "Annual Teddy Bedrossian Ski-a-Thon", to raise funds.