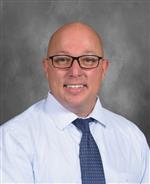 Phone:
Email:
Degrees and Certifications:
Timothy Lambert

Manager of Data and Information

610-789-7200

Administration Building

Tim Lambert has over 25 years of experience working in K-12 public education. The majority of his career was spent with the School District of Philadelphia were he was responsible for a significant amount of data, the project management of many district-wide initiatives, and the management of the Office of Projections. Tim's background includes a bachelor's degree in Engineering and a master's degree in Information Science. He is a proven expert in the utilization of many applications, database solutions, reporting platforms, and geographic information systems (GIS). He has extensive experience in public school district planning and demographics, and continually expands the capabilities of his office. Tim joined the Upper Darby School District in 2019 as the Manager of Data and Information.


The current content that is on the site can be changed to reflect the responsibilities of the office.

The Office of Data and Information is responsible for all data related to the Pennsylvania Information Management System (PIMS) and the submission and reporting of this data to the Pennsylvania Department of Education. The office utilizes a number of databases and extensive scripting to ensure the data is complete and accurate. The office is also involved in the software being used by the different departments, especially the transfer and synchronization of data between systems. Data analysis and statistical reporting, using a variety of applications, is also a key feature in ensuring relevant information is available to assist in making important decisions.