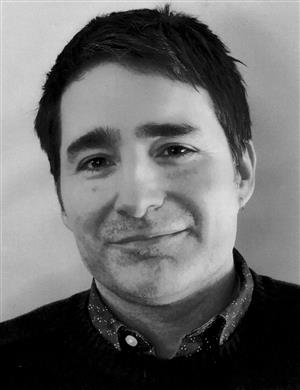 Phone:
Email:
Degrees and Certifications:
Dr.

Thomas G. Bernhardt

Class of 1991

Year of Induction 2018

Tom grew up near Garrettford Elementary School. Throughout his education he was interested in science and math courses. Chemistry class with Mr. Spencer at UDHS inspired Tom to pursue chemistry at Millersville University. Dr. Bernhardt received his B.S. in Chemistry from Millersville in 1996 and then moved to Texas A&M University for graduate school in Biochemistry and Biophysics. There, he became interested in bacterial cells and learning how they grow. After finishing his Ph.D. studies in 2001, he moved to Cleveland for postdoctoral work in the Microbiology and Molecular Biology Department at Case Western Reserve University. During this time, he developed a research program to investigate how the bacterium E. coli grows and divides. Based on this work, Tom was hired as an Assistant Professor in the Microbiology and Immunobiology Department at Harvard Medical School in 2007. His laboratory studies how bacteria build the tough cell wall that surrounds them and how we can best target this essential process for the development of new antibiotics. Dr. Bernhardt said, "Antibiotic resistance is a major threat to our healthcare system." Tom is a published author of 54 research publications in the primary biomedical literature. He has won the Nat L. Sternberg Thesis for the most outstanding PhD. thesis in bacterial molecular biology at Texas A&M, the Burroughs Wellcome Career Award in the Biomedical Sciences, Millersville Young Alumni Achievement Award, Texas A&M Outstanding Early Career Alumni Award, and the HHMI/Simons Foundation Faculty Scholar Award. He has been selected to become an Investigator of the Howard Hughes Medical Institute.