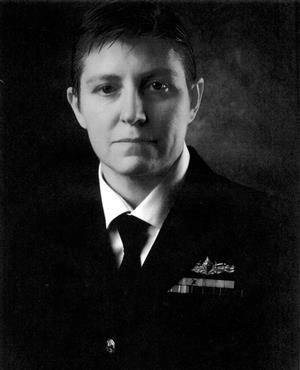 Phone:
Email:
Degrees and Certifications:
Dr.

Lisa Capriotti

Class of 1998

Year of Induction 2018

Lisa graduated from Gettysburg in 2002 with a degree in Chemistry and earned her Ph.D. in Chemistry and Biochemistry at the University of Delaware, focusing her research on peptide interactions at bone-like surfaces. In 2009, Dr. Capriotti was commissioned as an unrestricted Surface Warfare officer in the US Navy's Nuclear Engineering program. She graduated from the Officer Candidate School number one in her class and went on to serve for 6 years in the Navy. After this, she accepted he current position at the Citadel Military College as a professor of Chemistry. She specializes in bioorganic chemistry and chemistry for engineers. She leads a research group challenged with the design of drug-releasing polymers. Throughout her life, Lisa pursued the sport of Judo - her true love and passion. Lisa is a 3rd degree black belt, a distinction earned by less than 1% of people who begin the sport. In competitive Judo, Lisa won several gold medals in the US Senior National Championships and gold in the 2016 IJF Veterans World Championships, earning the distinction as the best female in her age and weight category in the world. Lisa also competes in Judo Kata, a form of competition where two partners are graded based on their performance of a set of technical requirements. Lisa and her husband have won the US National Championships five times, have won the Pan-American Championships three times, and have ranked in the top ten world-wide twice. They will represent the US again in Mexico this fall. Lisa continues to practice Judo seven days a week and teaches at four Judo schools in Charleston, SC, two of which she started. Lisa also raises money for youth and military athletics through her non-profit.