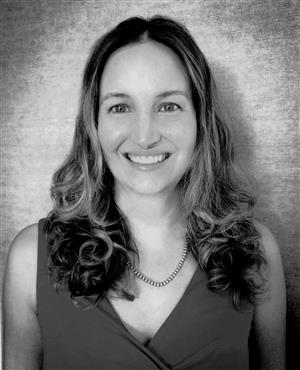 Phone:
Email:
Degrees and Certifications:
Christine Coldwell

Class of 1995

Year of Induction 2018

At Upper Darby High School, Christine was a member of the tennis team, The Acorn, and the Scott's Hi-Q Championship team of 1995. Christine competed in the Delco Science Fair, winning first place in physics, and was recognized for outstanding achievement by the Pennsylvania Society of Professional Engineers, the Yale Science and Engineering Association, The Franklin Institute, and the Edison Society. Christine earned a BS with high honors in electrical engineering and an MS with a focus on optics and optoelectronics from Princeton University. As an undergraduate, Christine was recognized with the Charles Ira Young Memorial Tablet and Medal for excelling in optical communications research and the Photonics, Opto-Electronics & Materials Newport Award of Excellence for undergraduate achievement. She also earned a US patent, received royalties, and co-authored four publications in technical journals and conference proceedings. After graduation, Christine joined Ciena, a fiber-optic systems company, and conducted competitive product analysis across the fiber-optic networking industry from 2000 to 2004. She was recognized with the Ciena Source of Light and Marketing Excellence Award. Motivated to serve the Nation, Christine joined the National Security Agency in 2004. As a project manager at NSA Washington, she led her team to develop and deliver an operational system used by analysts across the enterprise. Christine has held multiple technical leadership positions at NSA Washington and NSA Hawaii spanning the areas of capabilities development, analysis, and reporting in response to the national security needs of Intelligence Community customers.