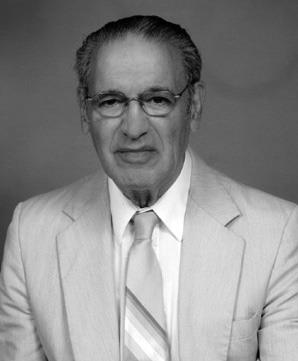 Phone:
Email:
Degrees and Certifications:
Dr.

Robert Bedrossian

Class of 1942

Year of Induction - 2002

Dr. Robert H. Bedrossian hailed from a family of ophthalmologists. "Dr. Bob" contributed significantly to his profession and received several awards, including the Rotary Special Humanitarian Award and Medical Alumnus of the Year 1985 at Temple University Medical School. He has also served on numerous boards. He also contributed to the community and many underdeveloped countries, where he performed surgery and taught local doctors.

Bedrossian established the Bedrossian Eye Clinic, which later became the Bedrossian Keown Eye Clinic, and then the Vancouver Eye Care. He retired from his practice in 1999 at the age of 75.

He served as chief ophthalmologist at a U.S. Army hospital in Texas and was a visiting lecturer and surgeon in Third World countries, including Afghanistan, China, Indonesia, Kenya, and Armenia. In the late 1980s and early 1990s, Bedrossian performed numerous eye surgeries in a jet airplane fully equipped as an operating room for needy patients in Cyprus, Thailand, Spain, El Salvador, and China.

In Vancouver, Washington, he provided free cataract surgery for those of Medicare age who had no insurance. He was a lecturer, an author, and co-sponsor of a Chair of Ophthalmology. He gave two high school scholarships in Washington, two scholarships at Temple Medical School, and, along with family members, provides a yearly scholarship to an Upper Darby High School graduating senior. He died in 2010.