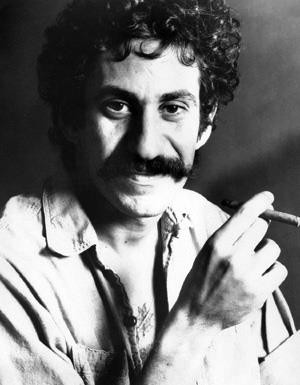 Phone:
Email:
Degrees and Certifications:
Jim Croce

Class of 1960

Year of Induction - 1976

Singer and composer James Joseph "Jim" Croce was the first member inducted into the Upper Darby School District Wall of Fame. Between 1966 and 1973, Croce released six studio albums and eleven singles. His singles "Bad, Bad Leroy Brown" and "Time in a Bottle" were both number one hits on the Billboard Hot 100 charts.

After his graduation in 1960, Croce worked for a construction company for three years before enrolling at Villanova University in 1964. During his time as a student at the university, Croce became a member of the Villanova Singers and Villanova Spires, and was a student disc jockey for university radio station WXVU.

From the mid-1960s to early 1970s, Croce performed with his wife as a duo. During this time, Croce got his first long-term gig at a rural bar and steak house in Lima, Pennsylvania, called The Riddle Paddock.

In 1972, Croce signed a three-record deal with ABC Records and released two LPs, You Don't Mess Around with Jim and Life & Times. The singles "You Don't Mess Around with Jim", "Operator (That's Not The Way It Feels)", and "Time in a Bottle" (written for his then-unborn son, A. J. Croce) all received airplay. Croce's biggest single, "Bad, Bad Leroy Brown," hit #1 on the American charts in July 1973. Croce's music became a staple of radio play for years, and still receives significant airplay on a variety of radio formats. In 1990, Croce was inducted into the Songwriters Hall of Fame.

Jim Croce died in a small commercial plane crash in 1973 at the age of 30.