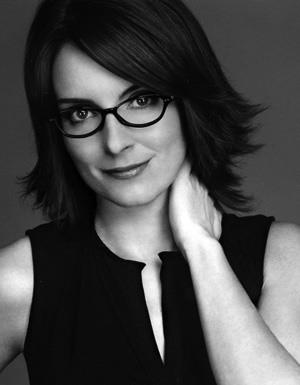 Phone:
Email:
Degrees and Certifications:
Tina Fey

Class of 1988

Year Inducted 2004

Elizabeth Stamatina "Tina" Fey is an American actress, comedian, writer, and producer. She has received numerous Emmy Awards, Golden Globe Awards, Screen Actors Guild Awards, and Writers Guild of America Awards.

Tina Fey was an honor student at UDHS, an editor of the Acorn, a staff member of The Oak, sang with the Encore Singers, and was in school musicals and dramas. During summers, Tina acted and sang in the Performing Arts Center's Summer Stage productions. During her college years, she spent two summers as a director for Summer Stage.

After graduating from the University of Virginia with a degree in drama in 1992, Fey moved to Chicago to take classes at the improvisational comedy group The Second City. Three years later, Fey became a writer for the sketch comedy show "Saturday Night Live" (SNL). She was promoted to the position of head writer in 1999 and was the first female to ever hold the position. In 2004, Fey made her film debut as writer and co-star of the teen comedy Mean Girls. After leaving SNL in 2006, she created and starred in the television series "30 Rock," a situation comedy loosely based on her experiences at SNL.

In 2008, she starred in the comedy film Baby Mama and, that same year, was voted The Associated Press' Entertainer of the Year. In 2010, Fey appeared in the films Date Night and Megamind. Also in 2010, Tina Fey was awarded the Mark Twain Prize for American Humor, the award's youngest recipient. Tina Fey received a star on the Hollywood Walk of Fame in 2011.

In 2018, Tina brought Mean Girls to Broadway, and the musical earned 12 Tony Award nominations, including Best Musical.