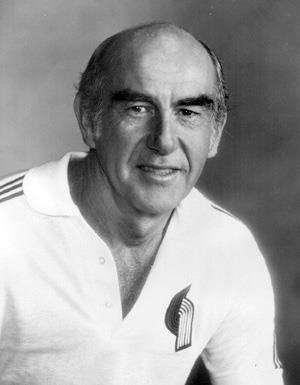 Phone:
Email:
Degrees and Certifications:
Dr.

Jack Ramsay

Class of 1942

Year Inducted 1979

Jack T. Ramsay is a former NBA basketball coach, commonly known as "Dr. Jack." He is best known for coaching the Portland Trail Blazers to the 1976-1977 NBA Championship and for his broadcasting work with the Indiana Pacers, the Miami Heat, and for ESPN TV and ESPN Radio. Ramsay is ranked seventh most wins as a coach in NBA history. He is also a member of the NBA Basketball Hall of Fame.

After coaching in the high school and minor-league ranks, he became head coach at his alma mater, Saint Joseph's College, in 1955. In his first season, Ramsay led the Hawks to their first Big 5 crown and their first-ever postseason berth. Ramsay remained there through 1966, leading the Hawks to six more Big 5 crowns and ten post-season appearances.

Immediately after leaving Saint Joseph's, he was hired as general manager of the Philadelphia 76ers, who won an NBA title in his first season in the front office. In 1968, he left the front office to take over as head coach of the Sixers. In his four seasons as coach, he led the team to three playoff appearances.

In addition to his TV and radio work, Ramsay has also authored several books, including The Coach's Art and Dr. Jack's Leadership Lessons Learned From a Lifetime in Basketball.