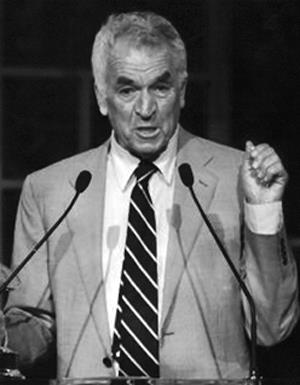 Phone:
Email:
Degrees and Certifications:
Alvin Sargent

Class of 1945

Year Inducted 2006

Alvin Sargent is a two-time, Academy Award-winning screenwriter. He has written 23 screenplays, 20 of which have been produced, including Love and Pain and the Whole Damn Thing, The Sterile Cuckoo, Straight Time, Bobby Deerfield, Dominic and Eugene, White Palace, Unfaithful, Spider-Man 2 and Spider-Man 3. His two Academy Awards were for writing Julia and Ordinary People, and Alvin earned another nomination for Paper Moon. He has won three Writers Guild Awards, a British Academy Award and the Writers' Guild Laurel Award for Screenwriting Achievement.

His time at Upper Darby High provided him with his first experience as a writer, penning a gossip column for The Acorn entitled "What's Up? By Sup" (playing off his original last name, Supowitz, which he later changed to be an actor).

Sargent began writing for television in 1953 and through the 1960s he scripted episodes for "Route 66," "Ben Casey" and "The Alfred Hitchcock Hour." He collaborated on his first screenplay for a motion picture in 1966, starting his remarkable career as a screenwriter.