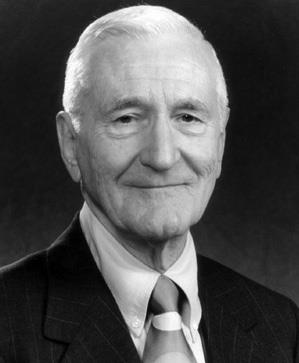 Phone:
Email:
Degrees and Certifications:
George Wackenhut

Class of 1937

Year Inducted 2000

An outstanding athlete and scholar at Upper Darby High School, George R. Wackenhut served in the U.S. Army Corps of Engineers during World War II and witnessed the Japanese bombing of Pearl Harbor after graduation. He earned a Bachelor's Degree from the University of Hawaii and a Master's Degree in education from Johns Hopkins University. He taught classes in physical education and health before entering the FBI.

In 1951, Wackenhut joined the FBI as a special agent in Indianapolis and Atlanta, handling counterfeit money and bad-check cases and tracking down Army deserters. He resigned in 1954 to launch a private detective agency with three other former agents in Coral Gables, Florida. In 1958, he bought out his partners, renamed the company after himself, and expanded into the security guard field. The company went public in 1965. When he sold his company for $570 million in 2002, he owned more than 50 percent of its stock. In 1994, an authorized 800-page biography of Wackenhut by John Minahan, The Quiet American, was published.

Wackenhut died in December 2004 of heart failure at the age of 85.