About Teacher App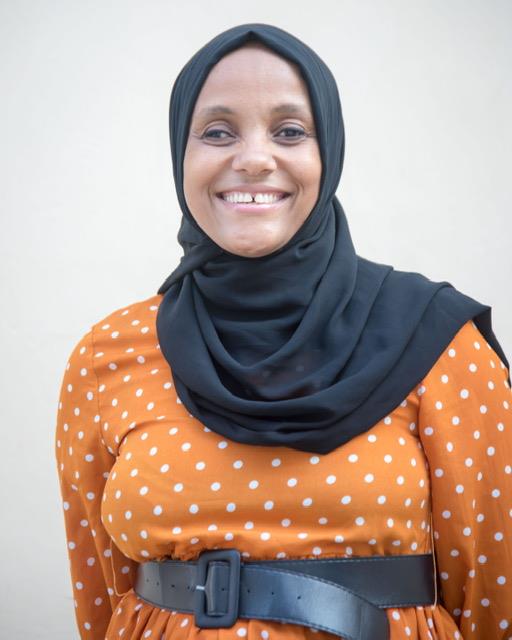 Phone:
Email:
Degrees and Certifications:
Khadija Shariff

Class of 1999

Year of Induction - 2021

Khadija Shariff is an international development expert specifically in education, health and economic empowerment with over 15 years experience working in non profit sectors in both the US and in East Africa. Khadija was born in Zanzibar, Tanzania, an island on the Indian Ocean in East Africa, where she grew up until 9 years of age when she moved to Bloomington Indiana with her parents in 1989. She moved around to different states in the US throughout her childhood with her family until moving to Upper Darby in 1996 when she was in 10th grade.

While at Upper Darby Khadija was an AP student and also very involved in sports, such as soccer, basketball and track and field. She excelled in track and field, especially in 400 hurdles and mid-distance races. As a senior captain of her team Khadija was able to lead her team to various regional and national competitions. Khadija also enjoyed singing in the Upper Darby chorus and choir. She received a full scholarship to run track and field at Bucknell University where she was able to excel and set a Patriot League record in 400 hurdles in 2001. She graduated from BU in International Relations and Economics with a minor in Spanish in 2002.

After graduating Khadija went on to work in various non-profit organizations as well as activism and community organizing in the Philadelphia area doing peace and justice work, especially in combating police brutality, building youth and community leadership. After several years of working and raising her family in Philadelphia, Khadija returned to school to get her Masters in International Educational Development from the University of Pennsylvania in 2012 where she got to do an internship in Botswana working on youth leadership empowerment for out of school youth. Following her Masters degree, Khadija returned back to her home in Zanzibar where she ended up moving with her family in 2013. In Zanzibar, Khadija has continued working in non-profit and community organizations, this time specifically focusing on education and empowerment of the girl child. As National Coordinator for a pan- African organization called Forum for African Women Educationalists Khadija was instrumental in reviving and progressing the organization's mission of increasing access to quality education for girls in Zanzibar. Her work focused on providing scholarships, coordinating mentorship programs and organizing gender based pedagogical trainings for teachers. She also coordinated and initiated STEM camps and competitions in schools throughout Zanzibar.

Khadija currently works at Milele Zanzibar Foundation (MZF) a local charity which focuses on building sustainable development and accelerating progress in rural and remote areas through education, health and livelihoods. As Head of Programs, Khadija manages a team that tackles poverty and its myriad of challenges which includes construction of schools and health facilities, capacity building and training of teachers and healthcare workers to improve educational and healthcare delivery in rural areas of Zanzibar. She also supports empowerment of horticultural and seaweed farmers and promotes overall economic development of women on the islands. Passionate about saving lives, Khadija also sits on the board of the Panje Project, an NGO which teaches boys and girls survival swimming skills and has taught over 10,000 children in Zanzibar how to save themselves and those around them from drowning.

Khadija has greatly enjoyed living, working and being close to her family in Zanzibar. She appreciates having the chance to give back to her mother country while still having strong ties and links to friends and family living in the USA. She hopes to continue to be a bridge and connector between these two worlds where she believes she can facilitate exchanges and a transfer of knowledge and resources that can uplift both worlds in their respective ways. When not working Khadija takes pleasure in traveling, running or walking along the beach and spending quality time with her family.